Super Bowl I, played on Jan. 15, 1967, was a landmark event in the history of American football. The game featured the National Football League champion Green Bay Packers and the American Football League champion Kansas City Chiefs. The game, known as the "AFL-NFL World Championship Game," was played at the Los Angeles Memorial Coliseum in front of a crowd of more than 61,000 people.
Super Bowl I, as it later became known, was a matchup between the two top teams of the day. The Packers, led by quarterback Bart Starr, were considered heavy favorites. However, the Chiefs, led by quarterback Len Dawson, put up a strong fight, making the game a thrilling and exciting affair. In the end, the Packers, who led 14-10 at halftime, emerged victorious with a final score of 35-10.
Super Bowl I also marked the beginning of the modern era of the sport.
•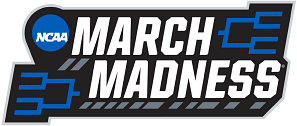 The Super Bowl, as the game was later named by Chiefs owner Lamar Hunt, has since become one of the most popular and exciting annual sporting events in the world. The first Super Bowl may have been a relatively simple and low-key affair, but it set the stage for one of the most beloved and enduring traditions in American culture.
In the first Super Bowl, the teams combined for only 456 total yards of offense, with both relying on strong defensive play and efficient offense. Starr was named the game's MVP.
The halftime show was performed by two college marching bands (the University of Arizona and Grambling) and was not considered a major event compared to today's Super Bowl halftime show, which features major musical performers.
With a viewership of 51 million, it pales in comparison to the more than 100 million people who tune in today to watch the biggest stars and the most talented teams in the NFL compete for the ultimate title: Super Bowl champion.
Overall, Super Bowl I was a significant and pivotal moment in American football history. Super Bowl I, between the Green Bay Packers and the Kansas City Chiefs, was a game for the ages.
Edited by Joseph Schiefelbein