The Super Bowl XLIV was played on February 7, 2010, at Sun Life Stadium in Miami Gardens, Florida. The New Orleans Saints, champions of the NFC, faced off against the Indianapolis Colts, champions of the AFC.
The Saints had a miraculous season, finishing with a record of 13-3. They won their division, in the Divisional round they overcame the Cardinals, and again in the NFC Championship Game against the Minnesota Vikings to advance to the Super Bowl. Quarterback Drew Brees led the team's offense, completing 363 passes for 4,388 yards and 34 touchdowns, and the defense was led by safety Darren Sharper, who recorded 9 interceptions and returned them for an NFL record 376 yards and 3 touchdowns.
The Colts also had a successful regular season, finishing with a record of 14-2. They won their division and then defeated the Baltimore Ravens and the New York Jets in the AFC Championship Game to advance to Super Bowl XLIV. Quarterback Peyton Manning led the team's offense, completing 450 passes for 4,500 yards and 33 touchdowns, which earned him his record-setting fourth MVP award. The defense was solid, led by defensive end Dwight Freeney, who recorded 13.5 sacks alongside Robert Mathis, who added 9.5 sacks and 5 forced fumbles.
•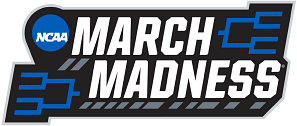 Super Bowl XLIV
The game was a close, hard-fought battle, with the Saints coming out on top in the end. The Saints' decision to kick an onside kick to start the second half and steal possession was perhaps the most talked-about play of the game. Trailing 17-16 going into the 4th quarter, the Saints' defense shut down Manning and the Colts' offense.
The offense was led by Brees, who threw for 288 yards and two touchdowns and had a strong running game, scoring 31 points as the team won 31-17. Drew Brees was named the MVP of Super Bowl XLIV after his outstanding performance. The win marked the Saints' first Super Bowl victory in franchise history and gave the New Orleans area some joy 4 years after the Hurricane Katrina disaster.