Tampa Bay Buccaneers quarterback Tom Brady is known by fans and critics as arguably the greatest player in NFL history. The 24-year veteran has been there, done it, and broken almost any quarterback record you can think of. What's more, you can be sure that Tom Brady has beaten your favorite quarterback several times in his storied career.
However, despite his legendary status, even the great Brady has three teams he would rather not face.
Here is a list showcasing those teams, Brady's record against them, and whether he had the last laugh eventually.
•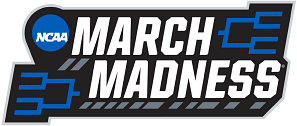 Top 3 NFL teams with the most wins against Tom Brady
3. Kansas City Chiefs, 5-6
The Kansas City Chiefs used to be Tom Brady's conference rivals when he was a member of the New England Patriots.
While he had a positive record against the Chiefs in his earlier years, it became negative following the arrival of Andy Reid in Kansas.
Coach Reid assembled some of the best offensive talents the league had seen in Kansas, with the likes of Patrick Mahomes, Travis Kelce, and Tyreek Hill. This gave the Chiefs a 5-6 regular season record against Brady. However, it's worthy of note that Brady has won all postseason games against the Chiefs, including the 2020 NFL Super Bowl.
2. New York Jets, 30-7
Brady owns the New York Jets just as Aaron Rodgers owns the Chicago Bears. The Bucs quarterback has earned a staggering thirty wins against the smaller franchise in New York. However, Brady has also dropped more than a handful of games.
Tom Brady lost seven games against New York as a member of the New England Patriots. Some of those games looked winnable, while the rest were just plain and simple poor performances by the Patriots. What's more, Brady has a 1-1 postseason record playing against the Jets.
1. Miami Dolphins, 24-12
The Miami Dolphins are a team in transition, coasting off the strength of a solid connection between their quarterback and wide receivers corp. However, it wasn't always like this, as the team used to be the league's laughing stock and punching bag.
Despite all these flaws, the Dolphins hold a commendable record of having the most wins against Brady. The Dolphins have come out on top a staggering twelve times against Brady. The Bucs quarterback is yet to meet the Dolphins in the postseason, which means their record distinction remains flawless.
How is Tom Brady performing this season?
So Tom Brady is human, after all; that's what fans and critics have speculated on over the 2022 NFL season, as the Tampa Bay Buccaneers have been pretty average. The team is mainly running it back, but they still need to meet preseason expectations.
Brady is putting up a stat line of 3,332 passing yards, sixteen touchdowns, and a mere three interceptions in the 2022 NFL season.