Former quarterback Tom Brady might just hang around in the NFL for a little while, as learned by NFL Network reporter Rich Eisen during the combine.
"This one just blew my mind: Tom Brady might not be done after all," Eisen said. "A couple people were just like, 'Hang on, just you wait.' And I was like, 'He's Instagramming out pictures of his cat.' But it doesn't look like he's getting big and fat, does it? Let it play out. Let's see who wants what."
Brady announced his retirement from the league through his social media channels, sitting on the beach while explaining his reasons for leaving the league. He wanted to make it less emotional than his first retirement announcement more than a year ago, when he left the Buccaneers but decided to play the 2022 season just a month later.
•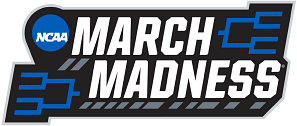 If he does return to the league, the seven-time Super Bowl winner will be 46 when the 2023 season starts.
If Brady returns, which teams will look for his services in 2023?
It's important to note that, unlike 2022, when unretiring meant that he'd have to play for the Tampa Bay Buccaneers, Tom can pick his destination for the 2023 season. His contract with Tampa Bay has ended, and he'll be a free agent.
If he really returns, Eisen pointed out a possible destination for the GOAT:
"The one place that folks are saying to keep an eye out for is Miami. If the Dolphins somehow or some way get a doctor's report or piece of information from a medical evaluation of Tua (Tagovailoa) that he may not be ready to go, and suddenly there's Tom Brady sitting in Florida, where his family is located and where he can easily locate himself.
"Keep an eye out on that, I was told by a couple birdies at the combine"
The Dolphins were interested in the veteran quarterback three years ago and tried to pair him with Denver Broncos coach Sean Payton. The franchise lost its first-round pick in the 2023 NFL draft due to tampering charges regarding their approach to Brady and Payton while they weren't allowed to talk to them.
It all depends on Tua Tagovailoa's health and how much Miami will trust him to be healthy following multiple concussions in the 2022 season. Kyle Trask is the only quarterback signed to the Tampa Bay Buccaneers' roster.
Edited by Joseph Schiefelbein