The Florida State Seminoles have won three national championships, making it one of the most outstanding college programs. It's clear this success has translated into a fine selection of NFL players from Florida State. The Seminoles have produced and developed three Heisman trophy winners. Jameis Winston was the most recent, picking up the award in 2013.
Florida State's successes haven't been limited to offense, though, as Jalen Ramsey and James Derwin have proven. There have been such a raft of talented players coming through the program that it was difficult to narrow it down to a list of 10.
In 2022, there are 30 Florida State alumni in the NFL. Here are the top 10 NFL players from Florida State who are currently plying their trade in the league:
•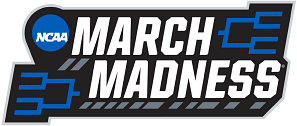 #1. Jalen Ramsey, CB, Los Angeles Rams
Jalen Ramsey is arguably the best cornerback in the NFL. As such, he heads the list. Having been drafted by the Jacksonville Jaguars fifth overall back in 2016, Ramsey has gone from strength-to-strength. He is now a key part of the Los Angeles Rams' Super Bowl-winning defense.
Ramsey has 16 career interceptions and totally shuts down his side of the field on defense. Teams simply don't target him. That's how dominant he has become. He has been selected to the Pro Bowl five times. The 2021 season was his best in the league as he registered four interceptions.
Ramsey has been a first-team All-Pro selection three times and is on course to have more pass defenses in 2022. He has even added sacks to his arsenal, registering two in the first six games of the season.
#2. Derwin James, SS, Los Angeles Chargers
Derwin James is another defensive specialist who came into the NFL from the Seminoles. Nobody can argue with him being placed this high, given how much he has contributed to the change in the fortunes of the Los Angeles Chargers organization.
We saw James sign a record contract for a safety this year. It was understood to be worth $76.4 million and a reward for his two first-team All Pro selections. Making the Pro Bowl as a rookie is not easy, but James managed it. Injuries then threatened to ruin his progress, but he bounced back in 2021 with a career year. He made 118 combined tackles in 15 games and two sacks. He also caught two interceptions and forced three fumbles.
#3. Dalvin Cook, RB, Minnesota Vikings
Dalvin Cook has been a star ever since he arrived in the NFL. He broke the Minnesota Vikings' record for the most rushing yards from a rookie and has never looked back. In three of the six seasons he has spent with the Vikings, Cook has rushed for over 1,120 yards.
His 2020 season was outstanding as he scored 16 touchdowns and ran for 1,557 yards. He is already on pace to match that return after six games in this campaign. He has 450 yards and four touchdowns. He is carrying a Vikings offense that arguably doesn't have a star quarterback.
#4. Rodney Hudson, C, Arizona Cardinals
Longevity has kept Rodney Hudson at the top of the NFL for years. In the past, he would have ranked even higher, but age has caught up with him. After a splendid career split between the Las Vegas Raiders and the Kansas City Chiefs, Hudson is now closing out his professional life with the Arizona Cardinals. He is still hugely impressive at the center position.
Hudson is a three-time Pro Bowler. Since 2016, he has been on the field for 100% of offensive snaps in all but three seasons. In an NFL career that began in 2011, Hudson has allowed just 8.25 sacks, averaging out at 0.7 sacks per season, which is tremendous.
#5. Jameis Winston, QB, New Orleans Saints
Jameis Winston was selected first-overall by the Tampa Bay Buccaneers after his staggeringly impressive Florida State career. While there have been moments of pure genius, Winston hasn't quite hit his potential just yet. The problem, for the most part, has been interceptions, but nobody can question his ability to throw the ball down the field.
He holds the Bucs' franchise record for passing yards in a season with 5,109 and touchdown passes in a single season with 33. Only seven quarterbacks had thrown for over 5,000 yards in a single season before Winston hit the milestone in 2019, and he led the league that year.
A fresh start in Louisiana has been just what the doctor ordered for Winston as he is the starting QB there, but fitness has been a problem. He has already thrown for 858 yards in three starts this season, but a back injury is limiting his time on the field for the New Orleans Saints.
#6. Brian Burns, DE, Carolina Panthers
Brian Burns burst onto the scene with the Panthers in 2019, recording 7.5 sacks as a rookie. Burns is an all-purpose edge defender. Not only does he have the quick feet to come inside and stop a run, but he can get to the QB. He has 29.5 career sacks as a defensive end, and his 2022 season has already seen him record four sacks.
He is on course to beat his career-best of nine sacks, and the Panthers would do well to tie the defensive playmaker to a new contract. Burns is about to catapult himself into the echelon of elite edge rushers in the NFL and is another stand-out from Florida State.
#7. Josh Sweat, DE, Philadelphia Eagles
Josh Sweat is one of the most naturally gifted defenders in the NFL. Had it not been for injuries, he would have been ranked far higher in this list of the top 10 NFL players from Florida State. In five NFL seasons, he has never played a full complement of games.
What is remarkable about Sweat is the fact that he has registered 20 sacks in just 22 career starts. He is a monster off the edge, getting to the quarterback with ease. If he can stay healthy, then he will be a top-five pass rusher. A life-threatening internal bleed was put in the rear-view mirror for Sweat. He has started all six of the Philadelphia Eagles' regular season games in 2022, registering 2.5 sacks.
#8. Graham Gano, K, New York Giants
Graham Gano has succeeded at every level. His Carolina Panthers career saw him break the franchise record for the longest field goal at 63 yards. Hhe is currently performing well in New York.
Born in Scotland, Gano has held a commendable field goal percentage of 84.1% in 173 career games. He was selected to the Pro Bowl in 2017 and led the league in completed field goals, offering an average of 96.7%.
#9. Asante Samuel Jr., CB, Los Angeles Chargers
Being the son of a former NFL cornerback prepares you for the league in a number of ways. Asante Samuel Jr. learned from his father and then embarked on a fine career with the Florida State Seminoles.
His first two years in the NFL have been encouraging. As a rookie, he caught two interceptions and made 33 solo tackles from the cornerback position. He has already reached one interception and 20 solo tackles after just six starts this season. He has shown a marked improvement on the field. His potential is scary, and he will certainly be one to watch out for in this campaign.
#10. Ronald Darby, CB, Denver Broncos
Closing out the list of the top 10 NFL players from Florida State is none other than Ronald Darby. While Darby's best days are behind him, he has made the most of his potential. The former Seminole has 373 total tackles in the NFL and 90 pass deflections. Having made the All-Pro selection as a rookie, Darby has been a consistent thorn in the side of QBs.
Whilst a more physical CB than a playmaker on the ball, Darby has made 321 solo tackles in 88 starts since being drafted in 2015. He currently forms an important part of the Denver Broncos' secondary, although it is evident that his production is decreasing.