Tyler Boyd is a wide receiver with a lot of potential. Boyd, who has seen a total of 15 targets over the last two weeks, is fresh off a spectacular outing in which he caught eight passes on nine targets for 155 yards and a touchdown. When given a chance, Boyd has been dependable.
Despite being 56th in air yards per target, Boyd is 16th in the NFL in YAC per reception. However, Boyd has exceeded expectations by 20.8 fantasy points this season, or roughly three points per game.
•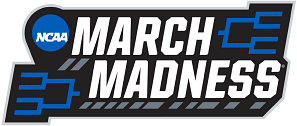 Due to Ja'Marr Chase's injury, Boyd will garner greater focus. Boyd should stay on the field in the redesigned Cincinnati Bengals aerial offense, thanks to the anticipated target increase.
Boyd is currently a stronger pick than Courtland Sutton since he is anticipated to line up at many positions in the Bengals' attacking setup in upcoming games and because top receiver Ja'Marr Chase is probably out for four to six weeks.
It would be extremely brave to think about trading for the Denver Broncos' offensive weapons at this time. In the last two weeks combined, Courtland Sutton scored fewer than 10 PPR fantasy points.
One has to believe that this offense can improve now that Russell Wilson is back. Denver could easily improve on what has been on display over the past two months with minimal effort. However, it's encouraging that Sutton still managed to generate 12+ fantasy points in five consecutive games before his last two poor performances.
Tyler Boyd's stats and fantasy prediction
The people who own Tyler Boyd in their fantasy football teams are probably the happiest about Jamarr Chase's injury since it increases Tyler Boyd's value. This year, Boyd has been seen as a flex option at most. His yardage has fluctuated. Nevertheless, Tyler Boyd can be used this week as a fantasy football WR2 for your squad after moving up to the WR2 position in this Joe Burrow-led attack. During most of Chase's unavailability, he should probably be considered a high-end WR3.
Boyd just displayed his strongest performance of the year. In Week 7's game against the Atlanta Falcons, he caught 8 of his 9 targets for 155 yards and a score, ranking third among receivers in half-PPR scoring.
Boyd had his second 100-yard receiving game and third game of the season in which he scored a touchdown. The news that standout wide receiver Ja'Marr Chase is anticipated to be out for at least 4-6 weeks due to a hip injury should provide him with a huge lift.
Boyd will likely replace Tee Higgins as the Bengals' second wide receiver going forward. Cincinnati's game this week against the Cleveland Browns, whose defense is ranked 28th in both pass DVOA and overall defensive DVOA, should be exciting.
Edited by Hans Themistode