The Jacksonville Jaguars and Denver Broncos will travel to Wembley Stadium in London, England for their Week 8 clash on Sunday. Both teams are 2-5 and desperately need a win to stay in the hunt for a spot in the playoffs. Jacksonville have lost three straight games while Denver are winless in the last four. Both teams' last three losses have been by one score, so expect a close game on Sunday.
Read below for details on how to watch the Jaguars vs. Broncos game tonight:
How to Watch Jaguars vs. Broncos: Time & TV channel details
•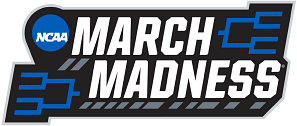 The game will kick off at 9:30 AM EST. Fans will be able to watch the game on ESPN+.
Jaguars vs. Broncos live streaming guide
The game can be streamed live on the NFL GamePass app.
Jaguars vs. Broncos head to head for last 5 years
These two sides have met only twice in the last five years. The Jaguars beat the Broncos 26-24 during the 2019 regular season and Denver notched a 23-13 win over Jacksonville last season.
Jaguars vs. Broncos records & stats
The Jaguars' offense, which ranked last in the league in 2021 in points per game with just 14.9, has taken a significant leap this season. They are averaging 22.1 points in 2022, which ranks 16th in the league. On the flip side, the Broncos' offense has taken a massive step back, despite the addition of quarterback Russell Wilson. They rank 32nd in the league in points per game with only 14.3.
The Jaguars' defense is also a well-coached unit. The team is only giving up 19.6 points per game, which ranks 10th in the league. The Broncos defense has been stellar this season. The team is conceding only 16.4 points per game, which ranks third in the league.
Jaguars vs. Broncos predictions
The Jaguars opened as a 2-point favorite for their game against the Broncos. In what should be a close game, it is likely that Denver will find a way to win a low-scoring affair. For tips on odds and best picks for the game, click here.