Last season, Joey Bosa of the Los Angeles Chargers said Raiders quarterback Derek Carr "kind of shuts down" once the team puts pressure on him. It wasn't such a peachy thing to say, as Carr was just fresh off being sacked four times from the Chargers' defense.
Not one to let beef slide, Carr promptly responded that Joey Bosa's comments did piss him off while noting that Las Vegas would see LA again later in the season. However, all of this happened in the 2021 season, and the two parties have since resolved their differences.
Bosa complimented Carr, calling him one of the NFL's best.
•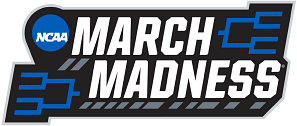 "I'm a fan of his. I think we get along," Bosa said via Gilbert Manzano of the Southern California News Group. "I was pointing out something that I noticed. When he gets pressured, he seems to shut down a little bit. Seems like a lot of quarterbacks do that. … He's one of the top passers in the league."
Following Bosa's new comments, Carr rubbished beef suggestions between the pair and attributed the little back and forth to a competitive relationship between friends on the Gridiron.
---
How is Joey Bosa performing this season?
Joey Bosa had an injury-riddled 2022 NFL season, with the defensive standout in only five games all season. His absence was why the Chargers had a monumental meltdown in their wild-card playoff game against the Jacksonville Jaguars.
Joey Bosa put up a stat line of ten total sacks (eight solo and two assisted), one forced fumble, and 2.5 sacks for the season.
---
How did Derek Carr perform this season?
On the other hand, Derek Carr had the worst season of his NFL career since his rookie year. The Las Vegas Raiders' QB put up career lows across numerous categories and lost his starting job towards the end of the season.
Owing to his less-than-stellar play, the Raiders' head coach, Josh McDaniels, announced that Carr would be stepping away from the franchise.
Then, following the end of the 2022 NFL regular season, Carr announced via his social media pages that he would be leaving the Raiders. It was a move that sent shockwaves all around the league but one that was looking increasingly likely throughout the season.
Carr had an average stat line in the last year of his Raiders career. The year nine veteran and Fresno State University alum put up a stat line of 3,522 passing yards, 24 touchdowns and 14 interceptions throughout the 2022 regular season.