The NFL has announced a set of international matches next season. These matches are in line with the recent tradition of the league. The National Football League has been hosting a handful of games abroad for the past decade and then some, and next season will be the same.
One of the cities that has hosted its fair share of international games is London. Next year, it will resume hosting rights.
The Tottenham Hotspur Stadium in London, the only purpose-built NFL stadium outside of America, will host two international games, with the Buffalo Bills and the Tennessee Titans playing in the English capital. The Jacksonville Jaguars will return to Wembley Stadium as part of their multi-year commitment to playing in the United Kingdom.
•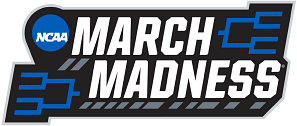 A complete NFL international stage guide
Aside from the London games, there will also be other international games in 2023 hosted in other cities. The 2023 season will also see the Kansas City Chiefs and the New England Patriots play regular-season games in Germany, with destination cities to be announced later this year. The league previously confirmed that Munich and Frankfurt would stage games in Germany over the next four years.
As such, league fans in Germany will watch Patrick Mahomes, Travis Kelce, Mac Jones, JuJu Smith-Schuster, and several other players in action. That would be a treat, as the Chiefs and the Patriots are known to have quite a global fan base. The NFL will communicate the timing, schedule, and other tidbits in due time.
How did the London-bound teams for 2023 perform in the 2022 NFL regular season?
Three teams have been confirmed to play games in London during the 2023 NFL season: the Buffalo Bills, the Jacksonville Jaguars, and the Tennessee Titans. Of these teams, only the Titans failed to qualify for the current season's postseason.
On the other hand, the Jacksonville Jaguars and the Buffalo Bills made it to the postseason and even won their wildcard round games. However, that was as good as it got, as the Kansas City Chiefs and the Cincinnati Bengals eliminated both sides.
The Jaguars will rely on the generational talents of Trevor Lawrence to come out tops in their London matchup. Meanwhile, the Bills will hope that Josh Allen and Stefon Diggs can still combine after the Bengals loss.
The London games are an excellent way for league franchises to boost their popularity in the United Kingdom and beyond the shores of North America.