NFL contests and Super Bowls are intense and unexpected. In 2021, the highest number of matches in NFL history was won by a touchdown on the last drive (34). Due to so many tight contests, some would inevitably have a tied result at the end of normal time.
Overtime in the Super Bowl works similarly to how it works in regular-season games. However, the league changed the guidelines in 2010 so that the two teams might have a chance to control the ball, except for situations where a score occurs on the first drive.
•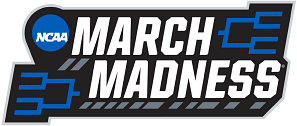 That still holds true during the postseason and the finale, but it works differently than it does during the regular season. In essence, the finals can't end in a stalemate, as with any other postseason game.
The Super Bowl will enter overtime if it is still tied at the end of normal time. The extra duration will be comparable to that of a regular-season game. However, there is a small variance in the length of the overtime period.
A coin toss and a 10-minute period of play come after a three-minute break. The game is won by the team that takes the kickoff and scores a TD on its first drive. The kicking side will win the contest if it achieves a safety on the opening drive.
If the side that takes the kickoff converts a field goal on its initial play, the kicking team gains possession. A score, field goal, or failure to score can all result in the game being won, tied, or lost.
After all, if the score is still level, play resumes, and the side that strikes first prevails.
---
How many Super Bowl games have gone to overtime?
There has only ever been one overtime final. Despite being down 28-3 to the Atlanta Falcons in Super Bowl LI, the New England Patriots managed to force overtime. Unsurprisingly, Tom Brady and the Patriots prevailed.
When it comes to the NFL final, extra time consists of several rounds of periods required to choose a champion. The game turns into a sudden death if both sides are level after their first drives. Naturally, going over four extra periods is a very unusual scenario.
Edited by Nicolaas Ackermann