The Tennessee Titans dealt A.J. Brown to the Philadelphia Eagles in return for the 18th and 101st picks in the 2022 NFL Draft. They selected Arkansas' Treylon Burks with the 18th overall pick after the deal.
Although the Pro Bowl receiver has had several standout performances in his career, his most recent one against the Tennessee Titans was unique.
•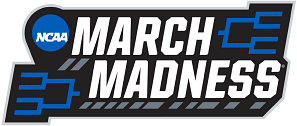 The 25-year-old was instrumental in this past weekend's 35-10 thrashing of his previous team, the Titans, with eight catches for 119 yards and two scores. After the win, A.J. Brown opened up about how he felt about the contest and said:
"I wanted to make them regret that decision"
Why was A.J. Brown traded?
According to some well-known observers, there was friction between John Robinson and head coach Mike Vrabel after Brown's trade. Sunday's showing by Brown in his first game back in Tennessee reminded Titans' supporters of what they were missing.
Brown produced 185 receptions for 2,995 yards and 24 touchdowns in three seasons at Tennessee. He was owed a sizable pay rise as his rookie deal entered its last year as one of the league's most efficient receivers and the Titans evidently were unwilling to pay it.
During the 2022 NFL Draft, Brown was dealt from the Titans to the Eagles, where he quickly agreed to a four-year, $100 million agreement.
The recently fired Tennessee Titans general manager, Jon Robinson, claimed that the franchise decided to trade A.J. Brown to the Philadelphia Eagles in a mega transaction after realizing it would be challenging to negotiate a contract extension.
The last year of Brown's rookie deal would have seen him earn about $4 million in 2022.
On Sunday, Brown told The Athletic's Zach Berman that his display against his former team was personal. He said:
"To be honest, it's been personal since the trade...I've been trying to keep it down. I stated that's where I wanted to be."
The Titans cut him loose to evade his impending contract extension rather than rewarding him for becoming one of the top receivers in football.
Brown is with the Super Bowl-contending Eagles right now and is getting close to 1,000 receiving yards for the year. In 12 games, he has 950 yards and nine touchdowns.
The Eagles appear to be the big beneficiaries of the A.J. Brown deal with the Titans, at least for the time being. He has accumulated 61 receptions for 950 yards and nine TDs this season. While this has been the case, the Titans' wide receiver has only combined for four touchdowns and two 100-yard games all season.