The 2023 Pro Bowl is coming, but Derek Carr's mind might need to be in on the festivities. The perennial Pro Bowler is looking for a new team as his exit from the Las Vegas Raiders is confirmed. Carr is about to leave the team that drafted him into the NFL nine years ago.
Let's look at the three teams that will be running for his signature.
•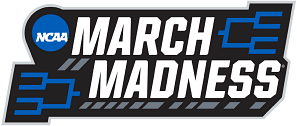 The top three teams for Derek Carr
3. New Orleans Saints
The Saints have one of the most disjointed QB rooms in the National Football League, and Derek Carr is clearly better than the options they have. First, there's Jameis Winston, a decent quarterback who has battled with incessant injuries throughout his time in New Orleans.
Then there's 35-year-old Andy Dalton, whose best years are certainly in the rearview mirror. Oh, and there's the Swiss army knife, Taysom Hill; the fewer QB snaps he plays, the better for the Saints. The Saints don't have a high first-round pick in the 2023 NFL Draft. They won't find a better QB in the later rounds than Derek Carr.
2. Washington Commanders
The Washington Commanders are a top-tier quarterback away from being a major player in the NFL, and they should take advantage of this window. The team is blessed with young offensive talents like Brian Robinson Jr., Antonio Gibson, Terry McLaurin, Jahan Dotson and Curtis Samuel.
These players deserve a better QB than Carson Wentz and Taylor Heinicke, two options that don't make for the best reading. Derek Carr is clearly better than Wentz and Heinicke. The Commanders can take a flier on Carr and see how he performs with their young core. Carr could have a longer and more productive career in the capital.
1. Tampa Bay Buccaneers
Now that Tom Brady has officially announced his retirement from the NFL, the Buccaneers must find a new starting quarterback. Aside from whether they have faith in Blaine Gabbert, Kyle Trask, or some mid-to-late first-round pick in the 2023 NFL Draft. Derek Carr would work wonders with Mike Evans, Chris Godwin, Russell Gage, and Leonard Fournette, and the side is arguably better offensively than the Las Vegas Raiders.
Carr could be an option, but it's all down to the Tampa Bay front office. Do they want to blow it up? Do they believe Carr could be the next Tom Brady? So many questions need to be answered; hopefully, we will get some answers soon.