Antonio Cromartie is a former NFL cornerback who played for several teams, including the San Diego Chargers and New York Jets. He was selected in the first round of the NFL draft in 2006, and the year after that, he led the league in interceptions. After returning a missed field goal 109 yards for a touchdown in 2007, Cromartie owns the record for the longest-scoring play in NFL history.
Antonio Cromartie's 11-year football career is not his only claim to fame. He is also well-known for his 14 offspring, if not more so. Most frequently, discussions of his enormous family may be traced back to an episode of HBO's "Hard Knocks" in 2010. Especially how he recounted his children's names. Skip to 54 seconds in the clip below:
•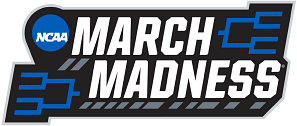 At the time, Cromartie had eight children. When prompted to list their names, he seemed to find it difficult to recall them. Six additional children have since arrived.
The former cornerback supposedly underwent a vasectomy in 2013. Cromartie's wife claims she became pregnant with twins in 2016 despite her husband having a vasectomy. That brought the total number to 14 altogether. The former San Diego Chargers, Arizona Cardinals, New York Jets, and Indianapolis Colts star could form a small squad of his own.
According to reality series The Cromarties, Antonio Cromartie is currently a stay-at-home father. He took the Fatherly Questionnaire, reflecting on his father, the pleasure of pedicures, and the challenges of having more post-vasectomy.
He is currently married but still has to make a sizable monthly payment for child support. Although Antonio Cromartie has a net worth of about $10 million, he pays out a good percentage of that sum in child support each year. The New York Jets reportedly gave him a $500,000 advance in 2010 so he could pay his outstanding obligations.
Cromartie was thought to be spending $336,000 annually for his eight children at the time. With 14 children and a better standard of living today, he will likely pay a lot more.
Who is Antonio Cromartie?
In the first round of the 2006 NFL Draft, the San Diego Chargers selected Florida State cornerback Antonio Cromartie. He earned a first-team All-Pro in 2007 after being the league's leader in interceptions and was chosen for four Pro Bowls in his league career.
He also appeared in games with the Indianapolis Colts, New York Jets, and Arizona Cardinals. As mentioned above, Cromartie owns the record for the longest-scoring play in league history with a missed field goal returned for 109 yards for a touchdown. After sitting out the entire 2017 season, he retired from football on March 5, 2018.
The former cornerback is a jovial and pleasant character, and with his reality show success now has a following outside of NFL circles.