Aspen Vaughn made headlines after she accused internet celebrity and Patrick Mahomes' younger brother, Jackson Mahomes, of assault. The incident occurred less than two weeks after the Kansas City Chiefs' Super Bowl victory in Glendale, Arizona.
Jackson has been in the spotlight ever since, facing loads of criticism on social media. There's an ongoing investigation into multiple assault allegations involving the reigning NFL MVP's brother. One of them involves allegedly kissing Vaughn at a bar near Kansas City on Feb. 25.
The internet celebrity is also being investigated for shoving a 19-year-old male waiter in the restaurant on multiple occasions, as claimed by Vaughn.
•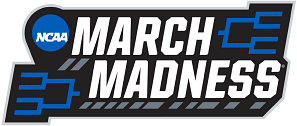 Vaughn is citing a video clip retrieved from surveillance cameras as evidence to support her claim. She explained that Jackson grabbed her neck and made attempts to kiss her without her consent twice. She claimed that he was under the influence of alcohol and his advances were unexpected and unwelcome.
Jackson Mahomes has been a friend of Vaughn's stepdaughter for a while. Prior to the alleged incident, Vaughn had once shared a photo of him and her stepdaughter on Facebook, captioning it "good kid".
Vaughn, 40, lives in Kansas City and is the owner and controller of Aspen's Restaurant and Lounge, located in Overland Park.
She was born and raised in Atlanta, Georgia, and attended the Culinary Institute of America in New York after graduating from high school.
Before launching Aspen's Restaurant and Lounge, she worked in New York's top restaurants Jean-Georges, Le Bernardin, and Gramercy Tavern among others.
She is also a regular contributor to the Atlanta Food Bank and the Atlanta Women's Foundation
---
What is Jackson Mahomes' current situation?
Overland Park police confirmed on Wednesday that Jackson Mahomes has been arrested on suspicion of aggravated sexual battery. This comes after a series of investigations by the police department since Vaughn made the complaint.
Mahomes' lawyer, Bradan Davies, earlier outrightly denied Vaughn's allegations against the Super Bowl MVP's brother. In a statement, Davies asserted that Jackson hasn't done anything criminal and there is substantial evidence to back that up.
"Jackson has nothing wrong."
"Our investigation has revealed substantial evidence refuting the claims of Jackson's accuser, including the statements of several witnesses. We have reached out to law enforcement to provide the fruit of our investigation so that they may have a complete picture of the matter."
Jackson has been booked into the Johnson County jail and is expected to face trial soon enough. He is currently being held on a $100,000 bond.
Edited by Nicolaas Ackermann