Austin Ekeler is the starting running back for the Los Angeles Chargers, who he has played for throughout his almost seven-year career. Ekeler started as a bit-part player in the Chargers backfield when he was recruited as an undrafted free agent in 2017. However, he has become a key player in the L.A. locker room over time.
Ekeler is a gem of a player, but today we'll be shining a light on his parents and what they did to put him in his present position. Austin Ekeler and his mother, Suzanne Ekeler-Adams, share a deep bond. The star running back doesn't hesitate to credit his mother every chance he gets.
Ekeler's biological father's name is not common knowledge. We know that he is divorced from Austin's mother, Suzanne Ekeler, and is currently serving a life sentence in prison in Las Vegas, Nevada.
•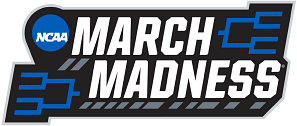 As such, Austin was raised by his stepfather. His stepfather and mother have been together for eleven years and are still going strong. Unfortunately, Austin does not have that strong of a relationship with his biological father or stepfather and seldom answers questions about either.
More about Austin Ekeler's mother, Suzanne Ekeler-Adams
Suzanne Ekeler-Adams is a residential realtor with Windermere Estate. She has another son, named Wyett. She's a very super supportive mother and worked many odd jobs when the boys were young, putting them in the best position to succeed. Suzanne Ekeler-Adams worked as a waitress before she met Austin's stepfather (Mr Adams), a man with whom her son has a fractious relationship.
Thankfully, things are looking up for Suzanne and her family as her son is one of the best running backs in the NFL. As such, their futures are secured.
---
---
Austin Ekeler's NFL career
Austin Ekeler is a phenomenal player. His dual-threat ability is a major factor in what has made the Los Angeles Chargers a potential contender. Ekeler's ability ensures that defensive coordinators have a tough task in planning to take on the Chargers.
Ekeler has amassed a solid career stat line of 3,346 rushing yards, 28 rushing touchdowns, 3,163 receiving yards, and 28 receiving touchdowns in 82 games. Ekeler is one of the most durable running backs in the league, only missing a couple of games since he joined as an undrafted free agent in 2017.