Tawanda and Earl Alexander are the parents of Jaire Alexander. He is pretty attached to his parents, who have always helped him during every stage of his life. They frequently come to games to support him and the Green Bay Packers.
Although there isn't much information available on Alexander's family, we do know that his parents, siblings, and grandparents are close-knit. They frequently attend his games, and he considers them his strongest supporters. So, it is quite unsurprising that he said that the first move he intended to make with his income was to buy a home for his parents.
•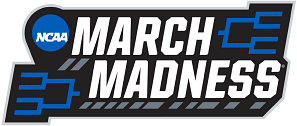 Jaire Alexander is the second child of Tawanda and Earl Alexander. His family resides in Charlotte, North Carolina, in the United States.
Nadia Alexander, the footballer's sister, and his brother were raised together. His mother is from Philadelphia, Pennsylvania, while his father is from Charlotte, North Carolina.
When Jaire was still small, his parents returned to Charlotte, where his father grew up, to raise them. Earl and Tawanda have been married for more than 20 years.
---
Who is Jaire Alexander?
Jaire Alexander plays as a cornerback for the Green Bay Packers in the NFL. Before the Packers selected him in the first round of the 2018 NFL Draft, he played college football for Louisville. Rocky River High School in Mint Hill, North Carolina, is where Alexander attended high school.
After his high school career, he was initially set on playing football at the University of South Carolina, but he decided to play for the University of Louisville instead.
Alexander represented Louisville from 2015 to 2017 while playing for head coach Bobby Petrino. He was chosen for the 2016 season's Second Team All-ACC. After his junior season in 2017, he decided to forego his senior year and enter the draft.
In May 2022, Alexander agreed to a four-year, $84 million contract that would keep him with the Packers through the 2026 campaign.
Edited by Nicolaas Ackermann