Cincinnati Bengals backup QB Jake Browning was in the spotlight on Thursday when Joe Burrow suffered a wrist injury against the Ravens in Week 11.
Burrow went down after giving Bengals a 10-7 lead with a four-yard TD pass to Joe Mixon. The QB immediately held his wrist and headed to the blue tent to evaluate the extent of his injury. It was later announced that Burrow is out for the game.
Jake Browning, who has been patient in waiting for his opportunity, took over the reins from the $275,000,000 QB. Here is everything you need to know about the Bengals backup QB.
•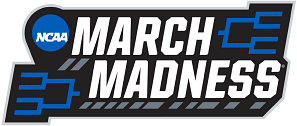 ---
Joe Burrow's backup, Jake Browning's first foray into the NFL
Jake Browning's first foray into the NFL came after he went undrafted in the 2023 Draft. The Minnesota Vikings inked him as an undrafted free agent on April 29, 2019, but he never played a regular season NFL game for the franchise. He regularly went from practice squad to primary team in his tenure with the Vikings before he was summarily released on August 31, 2021.
Just over a week after he was let go by the Vikings, the Cincinnati Bengals signed Browning to their practice squad. Browning got the chance to be around genuine Super Bowl contenders for the first time in his NFL career. He eventually entered a competition with Trevor Siemian to be the Bengals' backup quarterback throughout the 2023 training camp, with Browning eventually winning the job after the third preseason game.
Since he won the backup job behind Joe Burrow, Browning has helped steady the ship late in matches. Burrow is currently battling a niggling calf injury, so Browning will likely see more action in the coming weeks.
Browning will now have to take the charge, considering Burrow is out for the rest of the year. The Bengals starting QB suffered a major wrist injury in Week 11 TNF against the Ravens.
---
Where did Jake Browning play college football?
Jake Browning played college football at the University of Washington. He committed to play for the Washington Huskies after a stellar high school football career at Folsom High School.
Browning was rated as a consensus four-star recruit coming into college, so he was full of offers. He had a decent college career with the Huskies, playing and starting in 54 games. Browning put up a college career stat line of 12,296 passing yards, 94 touchdowns, and 34 interceptions. He also added 16 ground TDs for good measure.
---
What did Jake Browning's scouting report say about the young QB?
Coming into the 2019 NFL Draft, Jake Browning was seen as, at best, a late-round draft pick, even though most scouts predicted that he'd go undrafted.
Browning was seen as an accomplished four-year starter who was his program's all-time leading passer and winner of two conference championships. However, these accolades couldn't mask Browning's overreliance on the talents of his receivers.
He had moments where he rose to the occasion, but he failed to sustain it for the entirety of his college career. Furthermore, he needed to gain the size, arm strength, and intangibles to fall back on. All things considered, it wasn't a big surprise when he went undrafted on Draft night.
In any case, as of the time of writing, the Bengals have signed another QB to their roster. Or their practice squad, rather.
XFL star A.J. McCarron has signed on to the Bengals practice squad just in time for Week 3. With Cincinnati bracing for the possibility of Burrow missing the Rams game, McCarron would provide additional insurance since they can elevate him to the main roster on game day.