Head coach of Miami Dolphins Mike McDaniel stated that he is biracial in a chat with NBC Sports. At the age of four, his father passed away. McDaniel is a citizen of the United States and has a green card. However, his birth certificate does not include the name or ethnicity of his mother.
Mike McDaniel grew up in a poor household and had a rough upbringing. As a Denver Broncos intern in 2005, Michael got a taste of what coaching is like in the NFL. He gave Mike and Kyle Shanahan long-term assistance.
•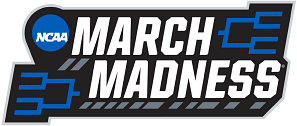 His dad is black, while Donna, his mom, is white. A single mom brought him up, so he had a challenging early life.
Donna McDaniel, Mike McDaniel's mom, was brought up on a farm in eastern Colorado. So when her spouse died in a vehicle accident, when she was in her 20s, it was the most devastating thing that could have happened.
Mike McDaniel attributes all of his achievements to his mom, believing she is the only reason he exists.
The Miami Dolphins hired McDaniel as their new head coach in February 2022. The coach called his mum right away after he was appointed to the position. It was evident how much they cared for each other.
In his early years, he was not familiar with his biological father. When the coach was younger, he had little money. He took out a large loan to pay for his tuition at Yale.
It is reported that his dad was African-American. Additionally, most of Donna's relatives stopped communicating with her because she wed a person of a different ethnicity. Because of this, the American coach is still unfamiliar with most of his mother's family members.
As a single mom, Donna began working as a credit consultant at Monfort Beef in Greeley. She subsequently worked for a company that delivered commodities, selling meat. Donna intended to keep Mike occupied.
As the only child of Donna McDaniel, she never gave up on him and always wished the best for him. As a result, Mike developed into a responsible, loving adult who excelled in football coaching.
About Mike McDaniel
Mike McDaniel worked as an offensive assistant coach for the majority of his 17 years as a coach. From 2017 through 2021, he worked as an assistant coach with the Houston Texans, Washington Redskins, Cleveland Browns, Atlanta Falcons, and San Francisco 49ers.
McDaniel always wanted to work in this field. He set a target when playing football as a youngster. He wrote a note beneath his helmet that read, "I will be in the NFL."
In February 2022, the Miami Dolphins appointed McDaniel to become their 14th head coach.
McDaniel's debut win as a head coach came in September 2022 when they came up against the New England Patriots in his regular season head coaching debut. The Dolphins won 20-7.
After Nick Saban in 2005, McDaniel became just the second Dolphins head coach to be victorious in his debut competitive game in charge of Miami. He also made team history by being the first head coach to win the first game of a season as a rookie.
Edited by Akshay Saraswat