Rodney Harrison meant a lot of things to different people during his time in the NFL. The former All-Pro was versatile, tough as nails, and a master of the dark arts. But one thing always stayed the same: Harrison was good at winning. The Western Illinois University alum came into the league with a chip on his broad shoulders, and he left the league with more Super Bowls than your favorite wide receiver.
Harrison grew up in a football-oriented family, so it shouldn't be surprising that one of his sons followed in his footsteps.
Christian Harrison, his son, is a freshman defensive back at Tennessee University. Christian was a multi-sport athlete in high school, and deciding on his future career path took some time. It does, however, help to have a father named to the 50th Anniversary Teams of the San Diego Chargers and the New England Patriots.
•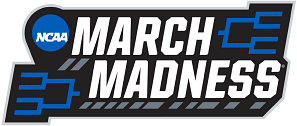 Christian Harrison had a decent freshman year with the Tennessee Volunteers, putting up a stat line of nine tackles (five solo and four assisted). He hopes to see more playing time next year as he looks to build on the Harrison legacy.
Rodney Harrison's NFL Reputation
Rodney Harrison was a winner, that's about right, but he was a player who developed a win-at-all-costs reputation throughout his fifteen-year NFL career. Harrison began his NFL career on the bench for the San Diego Chargers, where he spent the majority of his rookie season. That experience shaped the young Harrison, who realized he needed that dawg in him if he wanted to stay in the league.
As such, for the remainder of his career, Rodney Harrison built a reputation for being one of the toughest and possibly dirtiest players in the NFL.
It became such a reoccurring theme in his career that he was chosen as the "dirtiest player" in the NFL by fellow players, according to a 2004 poll conducted by Sports Illustrated. He won the same inglorious award two years later in 2006 and once more in a survey of coaches in 2008. His NFL playing career ended in 2008, so it's fair to say that he went out on a high!
Aside from such speculations from players and coaches, Harrison was also fined and suspended numerous times and, as his retirement, had racked up over $200,000 in fines by the NFL. Harrison occasionally went too far in his shenanigans, but I doubt Bill Belichick had any qualms with his All-Pro winning mentality.
Rodney Harrison's Career Statistics
Rodney Harrison had a highly successful 15-year NFL career, complete with personal accolades and Super Bowl rings. The former fifth-round pick realized early in his NFL career what he needed to do to succeed, and he did it. It's uncommon to see late-round picks succeed as much as Harrison, but he wasn't your typical fifth-round pick.
The New England and San Diego icon put up monster stats throughout his long NFL career. He put up a stat line of 1198 tackles (907 solo and 291 assisted), 30.5 sacks, 6 forced fumbles, and 34 interceptions in 186 career games.