Terry Bradshaw has been married to Tammy Bradshaw since 2014. Tammy is his fourth wife. His first marriage, to Melissa Babish, lasted from 1972 to 1973. He was the quarterback of the Pittsburgh Steelers then, and she had won Miss Teenage America in 1969. The short marriage ended in divorce.
Bradshaw was married to ice skater JoJo Starbuck from 1976 to 1983. Terry then married family attorney Charla Hopkins. They were together from 1983 to 1999. They divorced before the turn of the millennium.
After this third divorce, Bradshaw sought medical help for depression. He has been open about his struggles.
•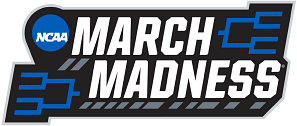 However, in 1999, Terry found love once again, this time with Tammy. After 15 years of being together, they tied the knot on July 8, 2014, in Hawaii.
---
All we know about Terry Bradshaw's current wife Tammy
Tammy was born on Oct. 5, 1961, in Texas. She used to work as a model at a young age and also signed singing contracts with various agencies and non-profit organizations to help them promote their services.
Tammy and Terry Bradshaw reportedly met when he was going through his mental health problems and coming off his divorce from Hopkins.
Meanwhile, Tammy was finalizing her own divorce with ex-husband David Luttrull. By Bradshaw's own admission, their shared struggles brought them together.
In an interview with PEOPLE in 2020, Tammy revealed that she never knew Terry was a football player when they began dating, despite watching the NFL every weekend. She said:
"I watched football growing up my whole life. Every Sunday, we always watched football. But I do not ever remember watching the Steelers play. And I never saw him (Terry) play in a live football game."
Terry is active on social media and has previously appeared on a few TV shows, including "The Bradshaw Bunch" and "Celebrity Family Feud" along with her children.
---
How many children does Terry Bradshaw have?
Terry and Tammy Bradshaw have three children between them, all daughters. He has two daughters from his previous marriage to Charla Hopkins.
His eldest daughter, Rachel, is a successful country music artist. She has won many awards and received a lot of acclaim. She and country music singer Jerrod Niemann co-wrote a song called "What Do You Want," which was certified gold by RIAA. She credits her father for introducing her to the genre.
Younger daughter Erin is successful in her own right. While hanging out with Terry Bradshaw at his ranch, she found joy in horse riding and made a career out of it. She won a world title in 2010 while riding her stud horse, John Simon.
Lacey, meanwhile, is Tammy's daughter with her ex-husband. However, she has become very much a part of the family, as seen in "The Bradshaw Bunch."
Tammy also had a son named Cody, from her previous marriage. Tragically, he passed away at a young age due to a reported heroin overdose.
Both Terry Bradshaw and Tammy have been extremely active in raising their voices against the opioid crisis and drug addiction.
---
Terry Bradshaw net worth: How much is the NFL legend worth in 2023?
Terry Bradshaw is reportedly worth around $45 million as of 2023. He made most of his wealth through his NFL career with the Pittsburgh Steelers from 1970 to 1983.
Bradshaw won four Super Bowl titles with the Steelers. He also earned three Pro Bowl honors and won Super Bowl MVP awards.
After hanging up his cleats, Bradshaw began working as a sports analyst. He is currently working as a co-host on Fox NFL Sunday and earns around $2 million annually.