Trey Lance, the quarterback for the San Francisco 49ers of the NFL, and his girlfriend have complementary athletic histories, making them the ideal couple.
Brynn Chandler, the daughter of Diane Brodie and Chris Chandler, is Trey Lance's girlfriend. She was a standout volleyball player in high school and college.
•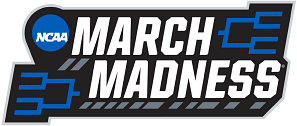 Chandler represented the University of Georgia. She helped the team win three straight league titles. Thanks to her direction, Coast Volleyball Club went to the USA Junior Nationals for the seventh time.
Although she did not opt for a football career herself, she has ties to the NFL that span multiple generations. Both Chandler's father and grandfather were quarterbacks who participated in the NFL.
Chris, Chandler's father, was an NFL player for 17 years. In the 1998 season, he guided the Atlanta Falcons to the Super Bowl, where they fell to the Denver Broncos. Chandler's paternal grandfather, John Brodie, played quarterback for the San Francisco 49ers from 1957 to 1973.
Chandler's father and grandfather are not the only ones who gave her the athletic DNA, though. At the University of Southern California, her mother, Diane Brodie, participated in collegiate tennis.
Brynn Chandler has since pursued a career in operations. She is an account executive at Verkada in San Mateo, California, per her LinkedIn profile. Verkada is a company that develops software.
When did Trey Lance and Brynn Chandler start dating?
Trey Lance's relationship status is the subject of an interesting narrative. He was once connected to Liv Cowherd, the daughter of FOX Sports presenter Colin Cowherd. But in July 2021, when Brynn Chandler shared a photo on social media, that notion was definitively dispelled. On July 8, 2021, Chandler shared a picture of the couple on her Instagram, officially announcing that they were dating.
Despite being active on social media, Lance and Chandler have yet to disclose in depth about their relationship.
Trey Lance was chosen by the 49ers with the third pick of the 2021 NFL draft, after Trevor Lawrence and Zach Wilson. Before being chosen as the starting quarterback for the 2022 season, he spent his debut year as a backup. Early in the 2022 season, he suffered an injury that caused him to miss the rest of the campaign.