Kellen Winslow II is the son of NFL Pro Football Hall of Fame tight end Kellen Winslow and was himself a tight end in the NFL between 2004 and 2013. Winslow also attempted to come back to the NFL in 2017 and 2018 but was unsuccessful in doing so.
Winslow II was a Pro Bowler and an All-American at the University of Miami before being drafted in the sixth round of the 2004 NFL Draft by the Cleveland Browns.
Winslow II was a very talented player but was plagued by troubles off of the field throughout his career. He was a controversial and fiery player in college and that personality continued throughout his pro career.
•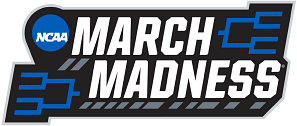 While Winslow II was undoubtedly an asset to the offense, his criminal behavior made him a liability. Kellen Winslow II is in the news again for his most recent criminal behavior, namely sexual assault charges that he entered a guilty plea for in court recently.
What did Kellen Winslow II do and how long is his prison sentence?
Winslow II has a long criminal history but his most recent transgressions are his most heinous. Winslow II raped a homeless woman in May 2018 before exposing himself to a neighbor later that month. In 2019, Winslow admitted to raping a girl at a party in 2003. Winslow also pled guilty to assault with the intent to rape, in an incident where he attempted to sexually assault a hitchhiker.
That last charge is the most serious of all of the charges Kellen Winslow II has faced, as it constitutes what is known as a violent sex offense under California law. Winslow will serve 14 years in a California prison as a result of his plea agreement.
Aside from the victim of Winslow's 2003 rape, the other victims are all women aged 50 or older. Kellen Winslow II's heinous acts have completely tarnished what was left of his already diminished legacy. Although his father remains a prominent figure in NFL history, the League is sure to forget Winslow II as a result of his deviant behavior.