Tom Brady shocked the NFL world when he announced his retirement on Wednesday. This is his second time doing so in as many years, although he changed his mind and returned to the Tampa Bay Buccaneers for another season just a few weeks following the initial announcement.
This time, at least for now, his retirement appears to be permanent. Brady posted a video to his social media accounts announcing the retirement, saying that it will be "for good" this time. While he didn't to go into specific details about why he made the decision, it surely seems like his playing career is over.
•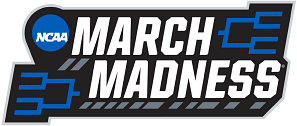 Why he retired is relatively irrelevant to most, but it may be significant for the Las Vegas Raiders. Numerous rumors have been swirling that they were targeting the superstar to take over as their starter for the 2023 season. Brady's contract with the Buccaneers expired at the conclusion of this season, making him an unrestricted free agent.
Brady has been linked to the Raiders for a few reasons.
One is that Josh McDaniels took over as their head coach last year. McDaniels served as the offensive coordinator for Brady with the New England Patriots, so they may be looking to replicate their massive success together. McDaniels was on Bill Belichick's coaching staff for all six Super Bowl rings with the Patriots.
Further fueling rumors that Brady could be the next quarterback for the Raiders is their recent handling of Derek Carr. He was benched for the final two games of the season in favor of Jarrett Stidham and is expected to be traded during the offseason. Carr is apparently on the trade block. He also announced his farewell to Las Vegas on his social media accounts.
If the Raiders were counting on Tom Brady in 2023, they may have left themselves in a tricky situation to navigate. They may have prematurely moved on from Derek Carr before officially securing a reliable replacement. If many reports are accurate, Brady was trending towards being a Raider next year, so his retirement may be more shocking to the Raiders than anyone else.
The Raiders could be left wondering what fell apart in their pursuit of Brady. Many around the NFL believed that Brady would change teams and continue playing in 2023, so the sudden change was a bit surprising to the overall narrative. If the Raiders were banking on Brady to be their starter, they must now scramble to figure out a backup plan.
Raiders' future in jeopardy after missing out on Tom Brady
If this situation was botched, it could haunt the Raiders for many years to come. While Derek Carr regressed this season, he's still a proven veteran who helped lead the team to the playoffs. That's not an easy thing to find. If their plan was to upgrade to Tom Brady and aggressively pursue a Super Bowl, few would criticize them for it.
Now that Brady is retired, they are likely too late to reconcile things with Carr. They are now in a dreaded stage that organizations fear. They have a roster that appears good enough to compete for a championship, but they are missing the hardest piece to secure: a quarterback. Finding one this year is critical to the success of the franchise, especially with Brady off the table.
Demonstrating the struggles of finding a reliable starting quarterback is the Raiders' recent history.
Before Carr being their starter for six years, no quarterback since Rich Gannon in 2002 has been able to hold the position for more than two years. This includes massive failures like JaMarcus Russell and Terrelle Pryor. Picking the wrong replacement for Carr could once again enter the Raiders into the dark age of quarterbacks.
Edited by Joseph Schiefelbein