Tom Brady secured a 10-year contract with Fox Sports last year to serve as the network's top NFL analyst on-air, though he didn't begin last season because he was still a player. In a video, Brady made his second retirement announcement on social media earlier Wednesday.
"Good morning, guys. I'll get right to the point. I'm permanently retiring," Brady declared. "I assumed when I got up this morning, I press record and let you guys know first because I know the procedure was a pretty big deal last time. So I won't go on for too long. One extremely emotional retirement essay is permitted, and I used mine last year."
•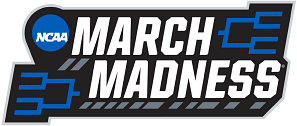 Tom Brady will undoubtedly be elected to the Pro Football Hall of Fame on the first nomination.
Brady now retires from football, having won far more Super Bowls than any other player in history. He holds the record for the NFL's most passing yards, passing touchdowns, and quarterback victories. Ten Super Bowls were played, including seven victories for Brady's teams. His final Super Bowl victory came with the Tampa Bay Buccaneers, while six were with the New England Patriots.
Brady will now appear on Fox beginning with the upcoming season if he doesn't reverse his decision to retire.
The 45-year-old gave his first remarks since his affiliation with FOX was made public in May 2022, outlining why he would ultimately enter the commentary box.
"You mentioned that I love football, so I guess that's the issue," Brady said. "I agree; I love football. I also have a strong passion for football and feel as though I will always be engaged in some capacity. On Friday afternoons, I consider the chance to see these people in different places.
"Hey man, I think these are a couple of things that work for me. Check them out.' And over some time, I was surrounded by the most brilliant coaches, including coach Belichick."
Tom Brady will be the highest-paid analyst
Since he has now left the NFL, Tom Brady will take on the highest-paying deal in sports television history. With announcer Kevin Burkhardt, Brady will serve as Fox Sports' top pundit, earning between $20 million and $25 million annually.
Brady will surpass the $18 million yearly wages of Tony Romo at CBS Sports and Troy Aikman at ESPN, thanks to this.
Brady's 10-year contract with Fox, as reported by the New York Post, might be valued at $375 million. Romo's contract pays him $180 million over 10 years, while Aikman's pays him around $90 million over five years.
Edited by Joseph Schiefelbein