Miami Dolphins quarterback Tua Tagovailoa met with medical professionals on Monday and is now back on concussion protocol.
Tagovailoa sustained a head injury during the Dolphins' to the Green Bay Packers in Week 16, according to Mike McDaniel, who spoke with the media on Wednesday. Additionally, he mentioned that Teddy Bridgewater would start the Patriots game in Week 17.
Earlier in the season, Tagovailoa was forced to exit the field in an ambulance after sustaining a frightening head injury against the Cincinnati Bengals, forcing him to sit out two games. The NFL investigated how Miami's medical personnel handled Tagovailoa's concussion.
•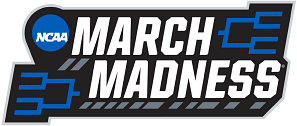 Following the occurrence, the NFL modified its concussion protocol to require that any player displaying potential head injuries, such as a loss of stability or posture, sit out the rest of the game.
Tagovailoa's concussion last week may have occurred at any point during the game, according to McDaniel, who also said "nobody recognized anything" at the time.
What Tua Tagovailoa's head injury means for the Patriots vs Dolphins clash
Tua Tagovailoa, the Miami Dolphins quarterback, has had several memorable episodes throughout the 2022 NFL season. Many have viewed him as one of the major snubs in the Pro Bowl polling this year.
Tua Tagovailoa, who has a 5-0 career record against New England, is yet to be defeated by the New England Patriots. Teddy Bridgewater is likely to step in this week.
Miami (8-7) now sits in the last Wild Card slot in the AFC, while New England (7-8) is currently ranked eighth in the league. The victor of this contest will determine whether any of the teams advance to the playoffs.
Without Tua Tagovailoa on the field, the Dolphins have lost both games this year—40-17 to the New York Jets in Week 5 and 24-16 to the Minnesota Vikings in Week 6.
Teddy Bridgewater, who has appeared in four games this year and started one of them, is anticipated to get the start. Bridgewater, who has started 64 games in his career while playing for the Minnesota Vikings, New Orleans Saints, Carolina Panthers, Denver Broncos, and Miami Dolphins, has McDaniel's backing.
The Patriots must defeat the Dolphins in Week 17 to have any chance of making the postseason. Irrespective of how they perform against the Buffalo Bills in Week 18, a defeat in Week 17 will automatically disqualify them from the playoff picture.
In spite of their loss to the Green Bay Packers, the Dolphins are still in the AFC postseason race. However, they must win, at least, one of their remaining two games to make the playoffs.