IPL: Top 5 forgotten heroes
875.27K //
Timeless
The trend of one-season wonders emerging out of the blue only to fade away soon after has been one of the chief reasons behind all the critical bashing the IPL ever since its inception. However, among the plethora of Fools Gold, lay a handful of genuine performers whose sustained brilliance across seasons shot their prices up during auctions and made them inevitable faction of their respective franchises.However, these laudable cricketers were gradually sidelined by newcomers from the domestic circuit as the franchise owners decided to opt for younger legs on the field. Not making the headlines regularly in the Ranji season didnt help either. As an obvious consequence, these yesteryear heroes were overlooked by team owners and forgotten by fans and followers soon enough.Here we take a look at the top five players whose heroics helped their teams to glory until they went out of contention and were subsequently washed out of public memory.
#5 Siddharth Trivedi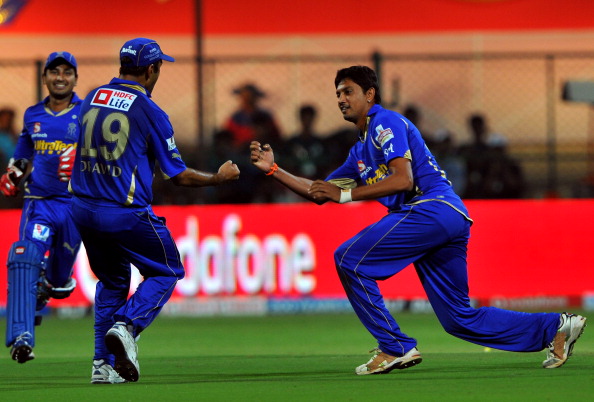 In 2008, Rajasthan Royals skipper Shane Warne was all praise of a little known 25-year-old fast bowler from Gujarat who happened to bowl with a slingy action, yet could be sharp and accurate in his line. A year later, this fast bowler's name was on the lips of every cricketing pundit looking for alternatives in the Indian bowling line-up. As destiny would have it, this right-arm bowler never really earned a national call-up despite being agonizingly close many a times.
Siddharth Trivedi struck gold in the inaugural season of the IPL, pairing up with Sohail Tanvir for the Royals with a number of impact making performances that helped his team to glory. He continued to pull off decent-looking numbers across seasons and achieved best match figures of 4/25 in 2012.
After an unremarkable 2013 campaign, Trivedi lost color and went out of contention. He also admitted taking money from bookies during the 2013 IPL scandal.