Top 10 IPL controversies of all time
82.36K //
Timeless
We have come a long way in the past decade. Cricket, as we knew, has undergone a massive transformation, swept in the swirling winds of the Twenty20 (T20) format. The Indian Premier League (IPL) is already in its eighth edition.Also read: IPL T20: Highest and lowest team score, biggest run chaseIt wasn't too long ago that the ICC held a meeting in Cape Town to formally approve international matches in the breezy format that had begun to capture the imagination of people. It was still the summer of 2006 and ironically, the Board of Control for Cricket in India (BCCI) was the only board to vote against the move. How times have changed since then?Threatened by a parallel league run by Zee Network in India, the BCCI swung into action only a year later to ratify the IPL just before India went on to win the 2007 World T20. As soon as the league came into being, it attracted money, media and motivated men like bees to flowers. And ever since the beginning, controversy has been a constant companion to the fledgling league.In this feature, we present to you ten of the darkest controversies to have plagued the league and tarnished the reputation of cricket in India.
#10 Shane Warne fined for allegedly abusing official (2011)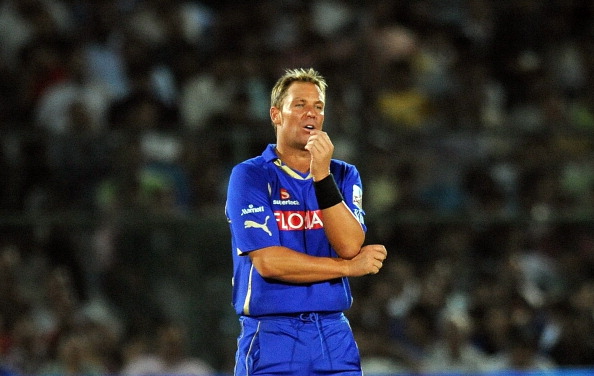 In the 2011 edition of the IPL, Shane Warne was infuriated about not having a say on the pitch used at the Sawai Mansingh Stadium. It is the home ground of the Rajasthan Royals and the condition of the pitch had been a subject of discussion leading into the match.
The RCA secretary at the time, Sanjay Dixit, registered a complaint with the BCCI alleging that Warne had verbally abused him in full public view immediately after a match between the hosts and the Royal Challengers Bangalore.
An IPL panel comprising of an IMG official, Ravi Shastri and chairman Chirayu Amin conducted a hearing to understand both versions of the story. Eventually, Warne was handed a $50,000 fine and the controversy provided an opportunity for former IPL commissioner Lalit Modi to vent his frustration against the officials on Twitter.