All Elite Wrestling (AEW) has taken the world of professional wrestling by storm since its inception in 2019. The company, which started as an indie wrestling company, has risen to such levels that, after WCW, AEW has been the only legitimate competition to WWE. The work culture and the creative freedom have enticed numerous talents to shift their brand to AEW and the YouTube series "Being The Elite" has played an equally important role in that as well. This series showcases the experience of wrestlers in AEW and is sometimes actively involved in shaping storylines in the company as well.
Impact on Characters and Storytelling
The biggest advantage of Being The Elite is that it helps the wrestlers develop their characters, rivalries, and storylines outside the squared circle. The Young Bucks, Hangman Adam Page, Cody Rhodes, MJF, Kenny Omega were all wrestlers who got the opportunity to build up the tension in their feud through this series so that the audience was more invested in it as well and so that the subsequent match could be a great one. It is scarce in the wrestling world that the wrestlers get this kind of opportunity to work on their characters in such depth, which is a testament to AEW's creativity and it shows why AEW has reached the levels it has.
Connection with Fans:
Being The Elite usually features behind-the-scenes vlogs or glimpses of what goes on in the lives of the wrestlers outside of AEW which humanizes the wrestlers in a way that allows the fans to connect to them even more. Such glimpses help the fans become more invested in the wrestler and the company. This is why AEW has built such a large, loyal fan base in such a short time.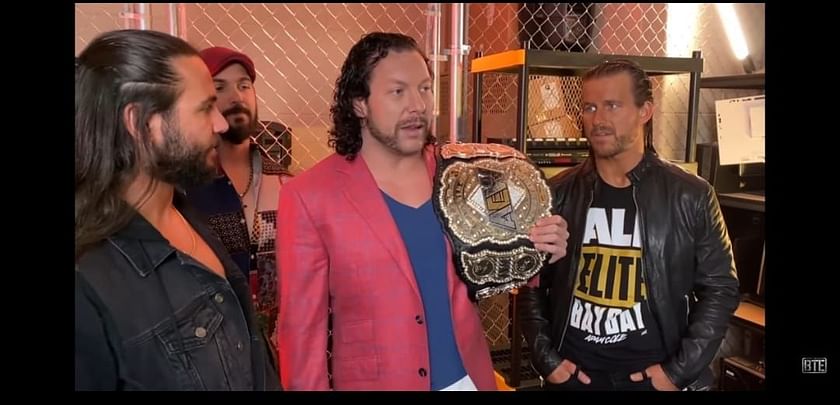 Being a part of the Being The Elite crew has become an essential part of being an AEW wrestler. Given the opportunities that it provides the wrestlers to feature and connect more with the audience, every wrestler wants to be a part of this crew and this show. Every fan looks forward to a new episode of this YouTube series every week, which helps AEW grow its loyal fan base even more. The role that it plays in shaping up rivalries and storylines, or fleshing out wrestlers' characters in general, has made it a major contributor to the success of AEW and for any wrestler who is looking to make a name in AEW, a feature on this show is a must.
FAQs
Q. Who is part of Being the Elite?

A. The Young Bucks; Matt Jackson and Nick Jackson along with Kenny Omega are mainly the focus of Being the Elite YouTube Channel.
Q. Which was the first pay-per-view of AEW?

A. Double or Nothing was the official first pay-per-view of AEW.
Q. How many episodes have been aired by Being the Elite?

A. Till date, 346 episodes have been aired on YouTube by Being the Elite.