NBA Articles
The players in action during the Memphis Grizzlies vs Oklahoma City Thunder game The 2013-14 season will be remembered for many reasons. For the ...
The regular season is a garden, where you hold hands with your team-mates and walk blissfully. There is optimism and the smell of sweet roses in the ...
On Wednesday night in the NBA the remaining second games were played and once again the level of play did not disappoint. The league continued its ...
Houston, April 24 (IANS): The Houston Rockets lost to the Portland Trail Blazers 105-112 at the Toyota Center, their second loss in the first-round ...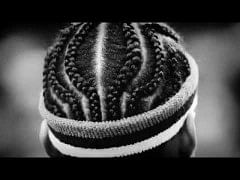 Here's something positive after the horrible season that the 76ers have had to endure – the Allen Iverson Documentary trailer. I would ...
San Antonio Spurs (l to r) R. C. Buford, President of Spurs Franchises and Gregg Popovich, Head Coach and President of Spurs Basketball, hold the ...
Its day 4 of the NBA Playoffs and the level of competitiveness and intensity which we tend to expect at this time of the year in the league is quite ...
Golden State Warriors Although the series between the Los Angeles Clippers and the Golden State Warriors was expected to be the best first round ...
Joakim Noah of the Chicago Bulls has won the 2013-14 KIA Defensive Player of the Year award! Watch the video of his acceptance of the award ...
With only 15 seconds to spare during Oklahoma City's match against the Memphis Grizzlies with the Grizzlies leading 98-93, Kevin Durant ...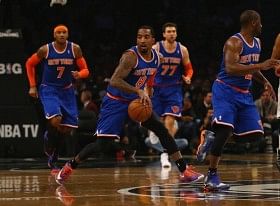 The New York Knicks These are the first Playoffs in the history of the NBA where the New York Knicks, Los Angeles Lakers and Boston Celtics are not ...
By Ryan Rodriguez The playoffs are finally upon us, and what a weekend it was. Five games went down to the final two minutes, at some points it ...