Most Runs Conceded in an Innings in IPL History
| | | | | | | | | |
| --- | --- | --- | --- | --- | --- | --- | --- | --- |
| Position | Player | Overs | Runs | Wickets | Team | Against | Venue | Match Date |
| 1 | Basil Thampi | 4 | 70 | - | Sunrisers | v RCB | Bengaluru | 17 May 2018 |
| 2 | Yash Dayal | 4 | 69 | - | Titans | v KKR | Ahmedabad | 09 Apr 2023 |
| 3 | I Sharma | 4 | 66 | - | Sunrisers | v Super Kings | Hyderabad | 08 May 2013 |
| 4 | Mujeeb Ur Rahman | 4 | 66 | - | Kings XI | v Sunrisers | Hyderabad | 29 Apr 2019 |
| 5 | UT Yadav | 4 | 65 | - | Daredevils | v RCB | Delhi | 10 May 2013 |
| 6 | Sandeep Sharma | 4 | 65 | 1 | Kings XI | v Sunrisers | Hyderabad | 14 May 2014 |
| 7 | S Kaul | 4 | 64 | 2 | Sunrisers | v Mumbai | Sharjah | 04 Oct 2020 |
| 8 | JR Hazlewood | 4 | 64 | - | RCB | v Punjab Kings | Brabourne | 13 May 2022 |
| 9 | VR Aaron | 4 | 63 | 2 | Daredevils | v Super Kings | Chennai | 25 May 2012 |
| 10 | AB Dinda | 4 | 63 | - | Warriors | v Mumbai | Wankhede | 13 Apr 2013 |
The Indian Premier League has seen some outstanding bowling performances. From hat-tricks to the point where one delivery changed the course of the match, bowlers have written several incredible game endings with their skills.
But there have been times when they had to face the wrath of the willow and had to sweat it out to stop the run flow. Today, we look at such instances which the bowlers in this list would like to erase off their memory. So here we have, the players who had the most expensive spell in a single IPL innings:
Basil Thampi - 70 Runs
The fast bowler Basil Thampi sits at the top of this unwanted list. While playing for Sunrisers Hyderabad, he gave away 70 runs in 4 overs against Royal Challengers Bangalore at their home ground in the 2018 season. His economy rate was 17.50!
Mujeeb Ur Rahman - 66 Runs
The second spot in this list is bagged by offbreak bowler Mujeeb Ur Rahman who was sent to the cleaners by the Sunrisers Hyderabad's batters in the 2019 league match when he gave away a huge 66 runs in his quota of 4 overs.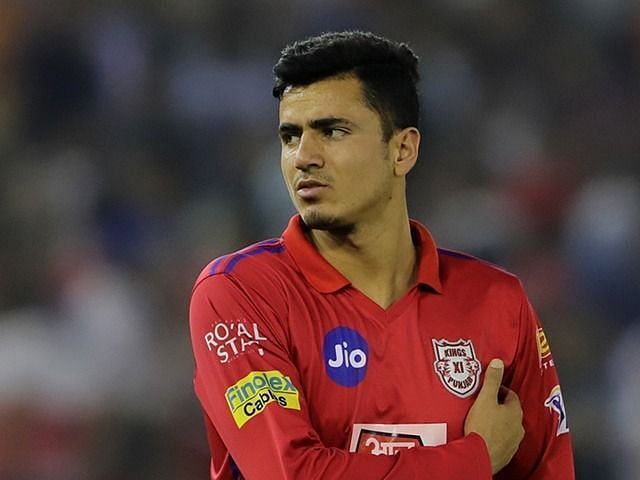 Ishant Sharma - 66 Runs
India's speedster Ishant Sharma holds the 3rd position went he went for a massive sum of 66 runs in the 4 overs he bowled against the Chennai Super Kings back in the 2013 edition of the competition.