IPL Highest Score by a Team
| | | | | | |
| --- | --- | --- | --- | --- | --- |
| Team | Score | RR | Opposition | Ground | Match Date |
| Royal Challengers Bangalore | 263/5 | 13.15 | Pune Warriors India | Bengaluru | 23 April 2013 |
| Royal Challengers Bangalore | 248/3 | 12.4 | Gujarat Lions | Bengaluru | 14 May 2016 |
| Chennai Super Kings | 246/5 | 12.3 | Rajasthan Royals | Chennai | 3 April 2010 |
| Kolkata Knight Riders | 245/6 | 12.25 | Kings XI Punjab | Indore | 12 May 2018 |
| Chennai Super Kings | 240/5 | 12 | Kings XI Punjab | Mohali | 19 April 2008 |
| Royal Challengers Bangalore | 235/1 | 11.75 | Mumbai Indians | Mumbai | 10 May 2015 |
| Mumbai Indians | 235/9 | 11.75 | Sunrisers Hyderabad | Abu Dhabi | 8 October 2021 |
| Kings XI Punjab | 232/2 | 11.6 | Royal Challengers Bangalore | Dharamshala | 17 May 2011 |
| Kolkata Knight Riders | 232/2 | 11.6 | Mumbai Indians | Kolkata | 28 April 2019 |
| Delhi Daredevils | 231/4 | 11.55 | Kings XI Punjab^ | Delhi | 23 April 2011 |
The Indian Premier League is home to one of the finest and most competitive cricket across the globe. The championship is at its fiercest best because the players deliver heroics which keep us glued to our seats.
Amongst the most exciting facets of this tournament, one is the run galore we've been an audience to. When this comes through all round contribution from the batters throughout the innings is a treat to watch for every cricket fan, be it in the stadium or through the screen.
The IPL in its15 editions has always been full of action, with teams piling up insane numbers. So here we present the top 10 all time highest scores by teams in the Indian Premier League:
Royal Challengers Bangalore - 263-5
The RCB is at the top of the list with a gigantic score of 263 runs which they scored against Pune Warriors India in the 2013 season at their home ground. It was Chris Gayle's record-shattering 175 that guided the side to a massive total. This was the game where RCB won by a colossal margin of 130 runs.
Royal Challengers Bangalore- 248-3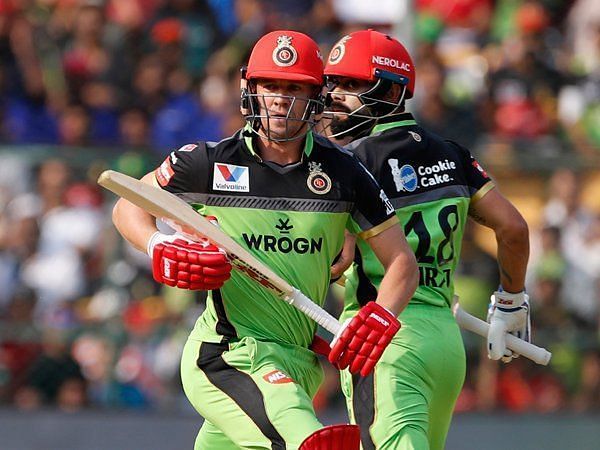 The RCB seems to be the champion of big scores and why not, they had a ferocious batting line-up with the top order filled with Chris Gayle, Virat Kohli, and AB de Villiers. The second spot is also sealed by the red brand when they hit 248 against Gujarat Lions in the 2016 edition in Bengaluru. This innings broke several records where Virat Kohli, and ABD's duo hit a century each to propel the Challengers to this monstrous total.
Chennai Super Kings - 246-5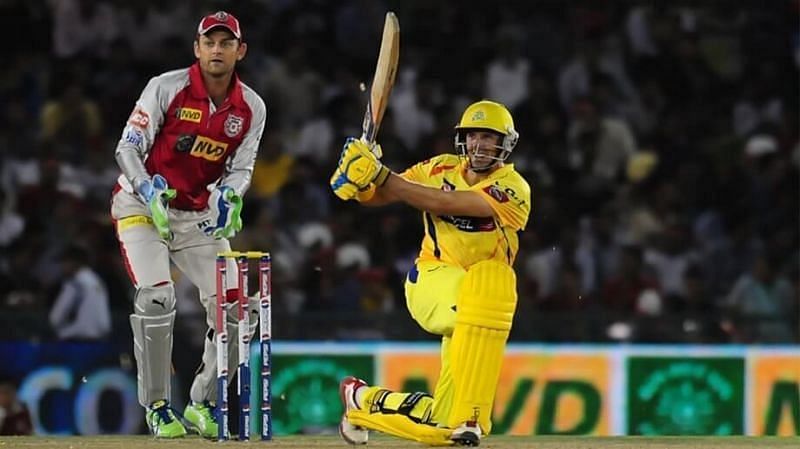 This big one came way back in 2010 when Chennai Super Kings smoked Rajasthan Royals' bowlers all over the park in Chennai's M. Chidambaram Stadium. Batting first, CSK's opener Murali Vijay took on the opposition right from the word go and didn't stop right until the end. His carnage was such that he scored more than 50% of the team's runs as he ended up with 127 runs to his name, that too in mere 56 deliveries! The Super Kings posted 246-5 and registered their name in IPL's history book.