| | |
| --- | --- |
| Name | Dona Ganguly |
| Date of Birth | 22 August 1976 |
| Height | 160 cm |
| Weight | 76 kg |
| Profession | Odissi dancer |
| Net Worth | $1 million - $5 million |
| Birth Place | Behala, Kolkata |
| Nationality | Indian |
| Education | Loreto House, Kolkata; Gokhale Memorial Girls` College |
| Sibling | - |
| Spouse | Sourav Ganguly |
| Married on | 21 February 1997 |
| Children | Sana Ganguly (Daughter) |
Table of Contents
Who is Sourav Ganguly's wife?
Sourav Ganguly's wife, Dona Ganguly is an Indian Odissi dancer.
Image Credit: Dona Ganguly's Instagram
Dona was born in a well-to-do business family in Kolkata to Swapna Roy and Sanjeev Roy. She did her schooling at Loreto Convent School and attended the Gokhale Memorial Girls' College, where she was a mathematics honors student.
Mrs. Ganguly began learning dance from Amala Shankar when she was just a 3-year-old. Later she moved to Odissi under the supervision of Guru Giridhari Nayek. Her most notable development as a dancer took place under the guidance of Kelucharan Mohapatra. At the dawn of her career, Mohapatra accompanied her many times with Pakhavaj in various programs. Dona has gone on to perform at several major festivals around the world.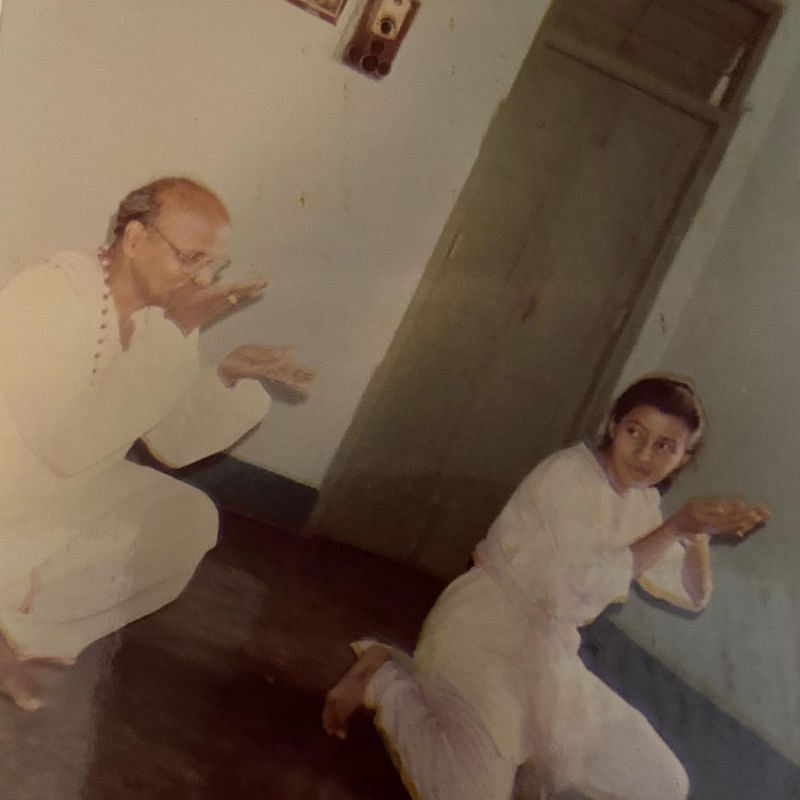 Image Credit: Dona Ganguly's Instagram
Sourav Ganguly's wife, Dona now has a dance school named Diksha Manjari. This establishment was inaugurated by Lata Mangeshkar. It has a capacity of over a couple of thousand students. Besides dancing, this establishment has other departments such as swimming, karate, drawing, and yoga.
In October 2012, Dona choreographed Tagore's Shapmochan which she called a "sombre dance drama."
How did Sourav Ganguly meet his wife?
Sourav and Dona have known each other since their childhood. They were next-door neighbors that made it easier for Dada to spot her several times whilst going for football practice. At times, he also used to pass by her school just to get a glimpse of her.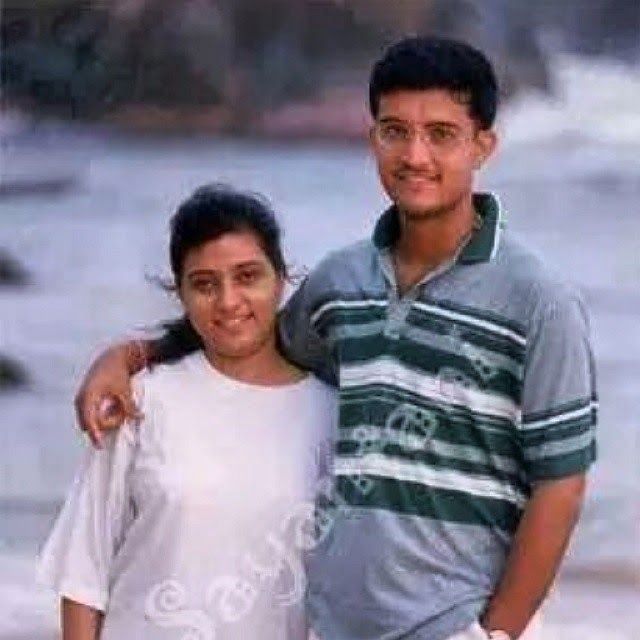 Image Credit: Dona Ganguly's Instagram
Dona also felt the same way for the budding athlete. Whenever he used to play badminton, Dona would wait for the shuttlecock to fall into her compound. That would allow them to meet again, only this time, a bit properly.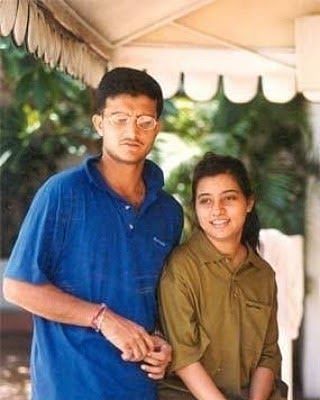 Image Credit: Dona Ganguly's Instagram
Their first official date was at a Chinese restaurant in Calcutta called Mandarin, where Sourav took her by surprise due to the amount of food he had ordered. In the end, the young cricketer ended up eating everything.
When did Sourav Ganguly get married?
Now that they have a grown-up daughter, Sourav and Dona don't like to talk much about how they got married. But the duo actually eloped to be with each other forever. The story behind their union is straight out of a movie.
In the beginning, Dada's parents were against their relationship but eventually agreed to it. But Dona's father didn't support it as he had problems with the Ganguly family ages ago. Young Dada didn't lose hope and always chaperoned her at her dance performances and Dona would also be there for his games.
The former Indian team captain had a plan for his wedding. He had thought that post the Indian cricket team's 1997 England tour, he would take her to the registrar to get married. But the plan didn't work as the office had lots of people waiting. They took their wedding vows at his pal's place in August 1996. Both Sourav and Dona kept their marriage a secret before her parents came to know about the situation and were very unhappy.
The couple managed to keep their wedding under the wraps for like 6 months until their parents finally started looking for fitting matches. A local newspaper got hold of the secret about their marriage and went on to print it. It was at this moment that the duo came forward and made the announcement. They later had a formal wedding ceremony in the presence of their family and friends on 21st February 1997.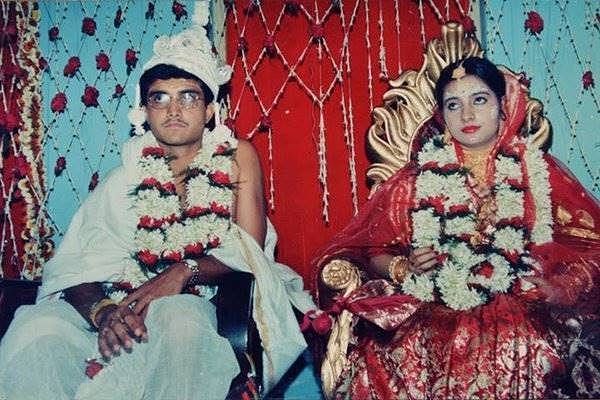 Image Credit: Postoast
Now, they are a happy family of three, with their only daughter, Sana Ganguly joining them in this blissful journey in November 2001.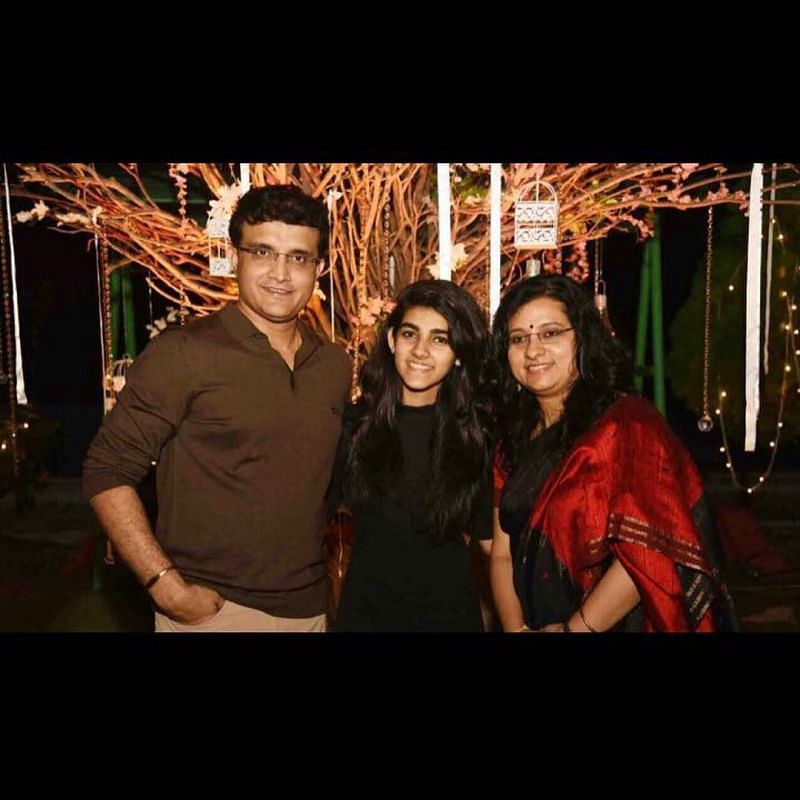 Image Credit: Dona Ganguly's Instagram
Sourav Ganguly Wedding Photos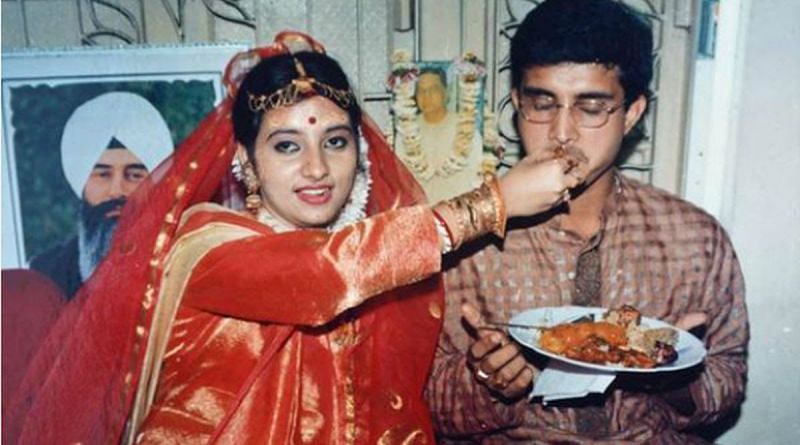 Image Credit: The Statesman
Image Credit: CricketCountry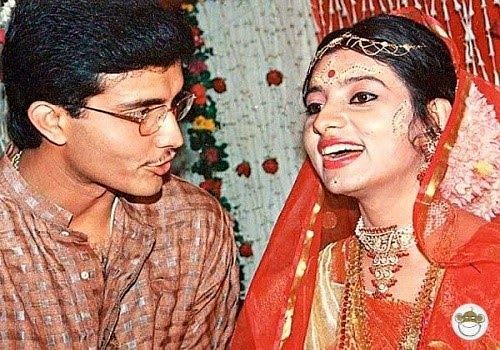 Image Credit: BollywoodShaadis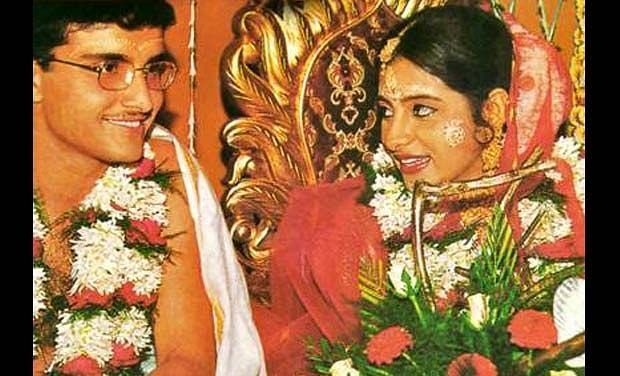 Image Credit: Imgur.com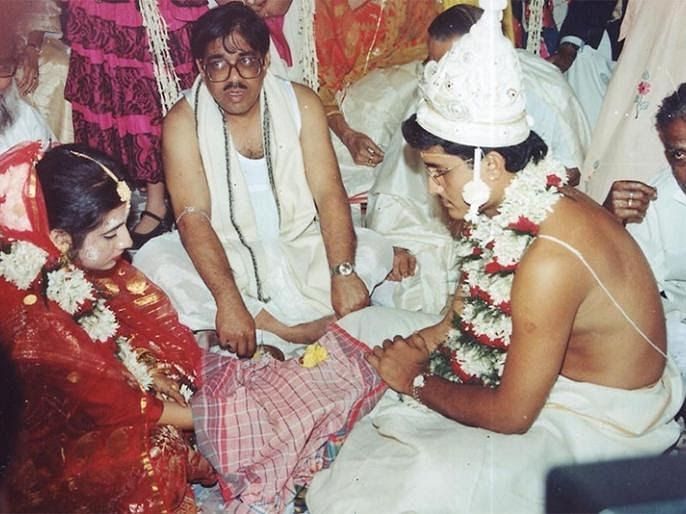 Image Credit: Cloudfront
Other Similar Pages