Steven Gerrard is a former English professional football player who played most of his career for the Premier League team Liverpool and England National team. The Liverpool legend has played 710 games for the Reds in which he has managed to score 186 goals and provide 150 assists for him team. Gerrard was very instrumental during the infamous 2005 UEFA Champions League final in Istanbul. Liverpool faced AC Milan in the finals and won the 3-2 on penalties after both clubs failed to break the deadlock at 3-3.
Steven Gerrard then went on to test his waters in the MLS as played for Los Angeles Galaxy for a season. Gerrard then started punditry for BT Sport and also started his coaching career with youth Reds. He joined Scotland club Rangers FC as their manager during the 2017-18 and was in charge of the club till November 2021. During this period, Gerrard led his team to a memorable Scottish League winners during the 2020-21 season. The Liverpool legend recently joined Aston Villa as their new manager after former manager Dean Smith got sacked mid season.
Gerrard's net worth as of 2022 is estimated around $90 million.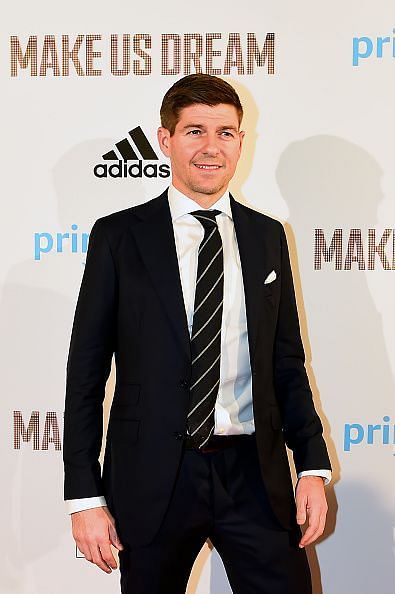 Gerrard's Earnings
Gerrard used to earn $240,000 per week at Liverpool in his final season, which was at par or even more than many superstar players in the Premier League at the time. However, his salary dropped significantly when he joined American side LA Galaxy. As manager of Rangers, the Liverpool legend was on a reported salary of £2.5 million a year. Now, Steven Gerrard earns a reported figure of £5million a year at Aston Villa which makes him the highest paid manager of the club's history.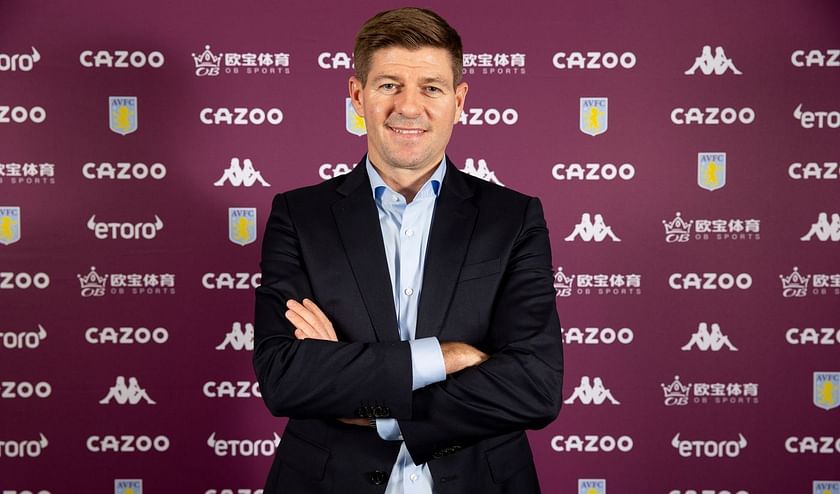 Steven has made about $2 million from his contract with a book company for his autobiography.
The Englishman also launched his own business company "Angel Revive" which manufactures and sells packaged drinking natural alkaline water.
Gerrard's Luxuries and Investments
Steven Gerrard was a world class player and with that status, he has a luxurious and celebrity lifestyle. He owns expensive cars namely Porsche 911 Turbo, Mercedes SLK, Bentley Continental GTC, Aston Martin Vanquish, and Range Rover Sport.
Gerrard also owns classy and luxurious houses, one of which is a mansion in Formby which he bought for $4.5 million. It has seven bedrooms, three living rooms a home cinema, a garden and a swimming pool. He also owns a place in Merseyside England which he had rented but later bought for $850,000 and gifted it to his mother before leaving for the US.
Gerrard also has a retirement house worth $4 million having five rooms and a giant playground area worth $130,000 for his kids.
Gerrard's Endorsements
Gerrard has been a big success for sports company Adidas and has been featured in the predator series of Adidas football boots. Apart from Adidas, Gerrard had sponsorship agreements with soft drink company Luzecode and car manufacturer Jaguar.
Gerrard's Charity
In February 2011, Steven had set up a charity organization "Steven Gerrard Foundation". The organization aims to raise as much money as possible for other charity projects and to help children in need.
Age
Nationality
41
British
DOB
Sources of Wealth
30/05/1980

Manager at Aston Villa F.C, Endorsements and Business

Salary
Endorsements
£5million a year (Reports)

Not Specified

Residence
Endorsements

Merseyside, Liverpool, England

Adidas,

Luzecode and Jaguar

Marital Status
Social Commitments

Married to Alex Curran

Charitable Foundation(Steven Gerrard Foundation)