Ronaldinho is a former professional Brazilian footballer who played majority of his career for Spanish team Barcelona and Brazil's national team. The Brazilian is considered as one of the best football players of his generation as he has won two FIFA World Player of the Year awards and a Ballon d'Or in his career. However, it was not just the accolades that made him the best. Football fans loved to watch him play as he was always an entertainer on the pitch with his skillsets.
Ronaldinho played a pivotal role in the 2002 World Cup in South Korea where Brazil won the World Cup by defeating Germany 2-0 in the finals. Brazil's No.7 will be remembered for his performance against England in the semi finals where he single handedly turned the tie around. The Brazilian sored one and assisted one goal for his side when they were 1-0 down.
Ronaldinho has played some prestigious clubs in his career which include Paris Saint-Germain and AC Milan. However, Gaúcho became a world class player during his 5 year stint with Spanish giants Barcelona. In the 2005-06 season, he played a pivotal role in helping Barcelona win their first Champions League title in 14 years.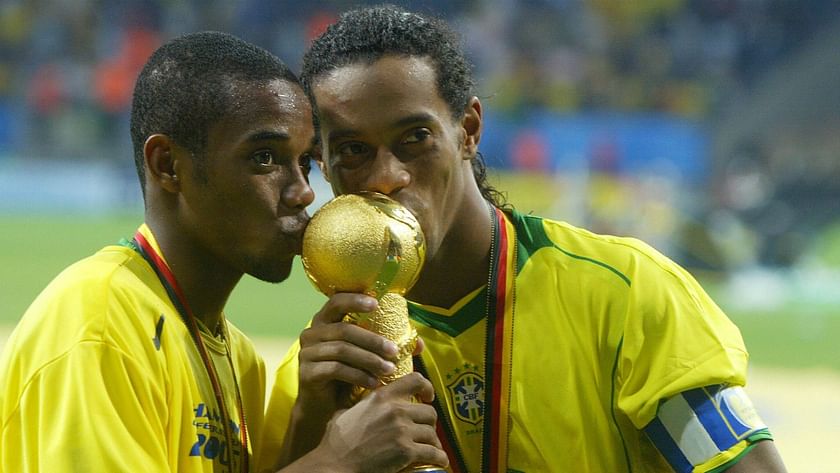 The Brazilian's rise to the top and also his fall to the bottom happened when he played as the No.10 for the Catalans. After leaving AC Milan 2011, Ronaldinho spend the last stage of his career by playing in Brazil, and Mexico. He announced his retirement in 2018 through his brother/agent.
Ronaldinho Net Worth
Although Ronaldinho has retired from football, he has made good money since 2002 when he played in the World Cup for Brazil and also through his professional club football career.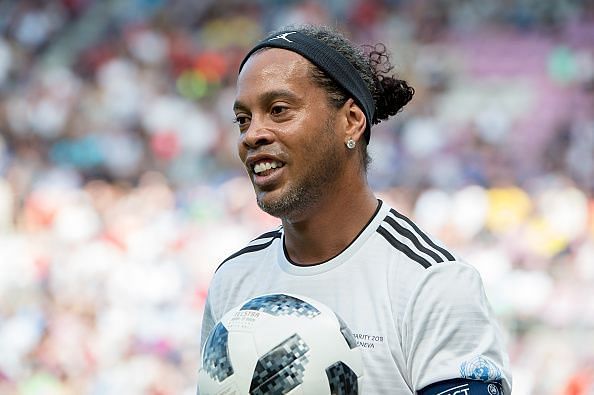 Ronaldinho's Net Worth is estimated to be $90 million in 2022 according to Celebrity Net Worth.
Ronaldinho's Salary
The Brazilian star used to earn around £480,000 per month with AC Milan and around £100,000 per week with Flamengo.
Ronaldinho also launched a 'Wine of Champions' range of drinks, which he could fulfil with the help of Italian businessman Fabio Cordella in 2017.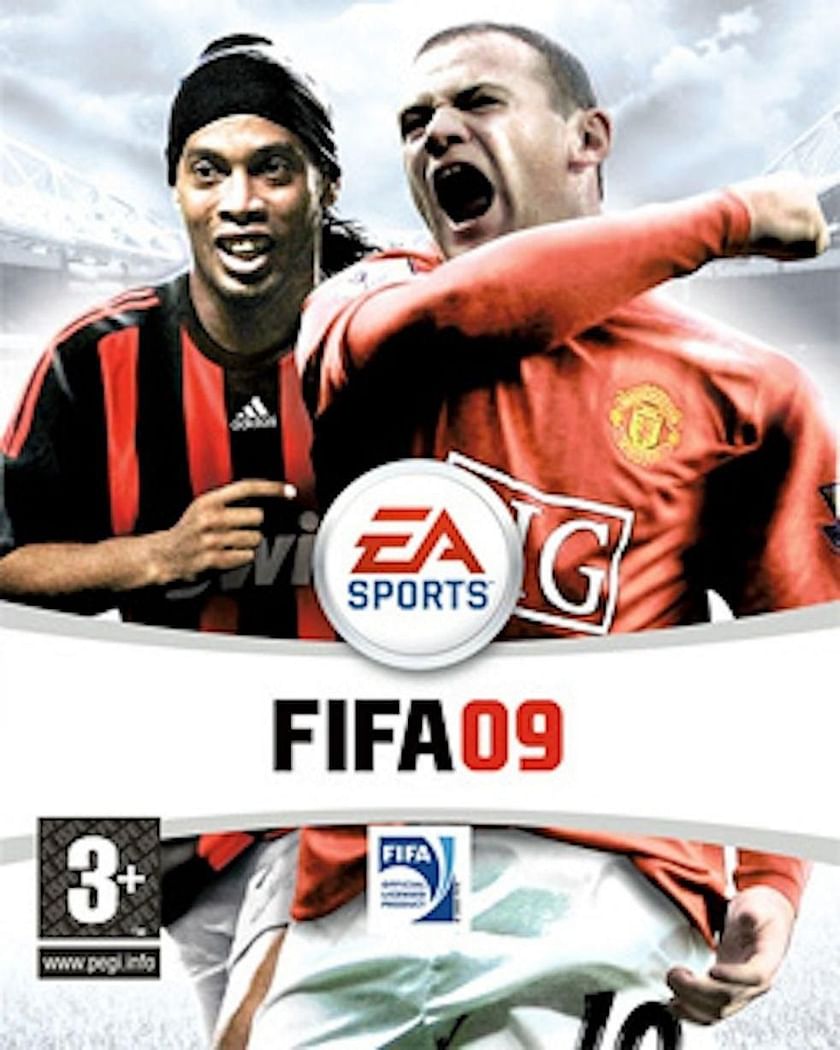 He later also worked for EA and appeared on video game covers of FA Football 2004, FIFA 06, FIFA 07, FIFA 08 and FIFA 09.
Luxuries and Investments
Ronaldinho was extremely successful in his footballing career and had extravagant houses and cars. He owns a house in Barcelona worth £1.66 million with swimming pool and luxury lounge area. He also has a house in Rio De Janeiro and one in Curitiba with a personal cinema hall and a swimming pool.
The Brazilian is a car fanatic and his Bugatti Veyron certainly speaks of that. He also owns a Hummer H2, Audi Q7and Mercedes Benz E Class. The Lamborghini Aventador and Ferrari 458 also adds to his collection.
Ronaldinho's
Endorsements
Ronaldinho has been with many major and big brands of the world namely, sports brand Nike, Pepsi, Coca-Cola, EA Sports, Gatorade and Danone. It is has been noted that the Brazilian star has earned more than $19 million from endorsements in 2006.
Charity
Since 2006, Ronaldinho is associated with UNICEF(United Nations Children's Fund) which is a charity organisation. He regularly helps in an event called Soccer Aid which raises funds for children. He has also helped in promoting the United Nations Programme for HIV/AIDS.
| | |
| --- | --- |
| Age | Nationality |
| 42 | Brazilian |
| Salary | Source of wealth |
| Not Specified | Endorsements and Business |
| Residence | Endorsements |
| Rio De Janeiro, Brazil | Nike, Pepsi, Coca-Cola, EA Sports, Gatorade and Danone. |
| Marital Status | Social Commitments |
| Married | UNICEF, UN Programmes and charity games |
Frequently Asked Questions
At what age did Ronaldinho retire?
Ronaldinho played his final game at the age of 37 in 2015 for Brazilian club Fluminense.
Why did Ronaldinho change his name?
Ronaldinho's actual name is Ronaldo de Assis Morreira. However, at the time he was playing there were already two famous players named Ronaldo - Ronaldo Nazario the striker and Ronaldo Guiaro, a centre-back for Sao Paulo.
What race is Ronaldinho?
Ronaldinho is a Black Brazilian, a community that has produced a great percentage of footballers in Brazil.
What is Ronaldinho known for?
Ronaldinho is famous in world football for being one of the most skillful players.