Robert Lewandowski is a professional footballer who currently plays for La Liga giants, Barcelona and the Polish national team. After establishing his prowess in all three tiers of the Polish football, he moved to the German league in 2010 and became a sensation right from the start. He became one of the world's best strikers during his 4 year stint with German club Borussia Dortmund.
In between 2010-2014, Lewandowski underwent a huge improvement in his footballing skills as he managed to score 103 goals from 187 appearances for Dortmund. His peak years in Dortmund was during the time when he was managed by current Liverpool manager Jurgen Klopp. The Polish striker helped Dortmund win two Bundesliga titles and also helped BVB reach the finals of the UEFA Champions League.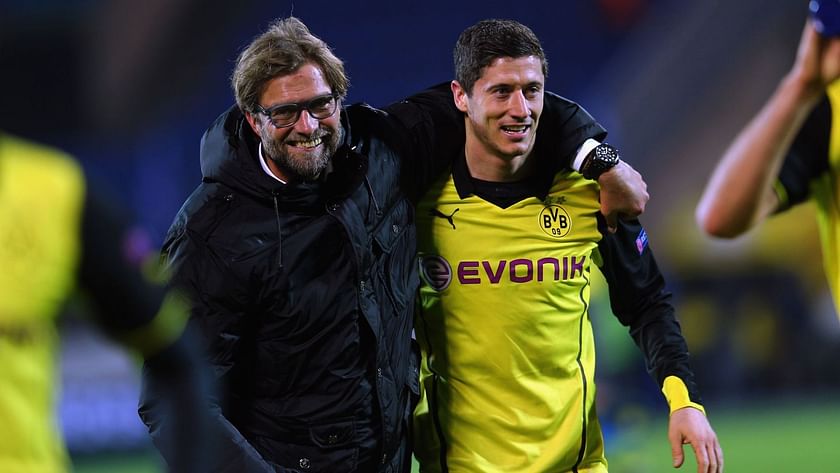 After the 2013-14 season, Robert Lewandowski was ready to elevate his career to the next step as he decided to join German giants Bayern Munich. Bayern's Number 9 became a world class player since joining them as he turned into a goal scoring machine for the club. Lewandowski has managed to score a whopping 344 goals from 374 appearances for the German league champions. He has been extremely instrumental in Bayern's success over the past 8 season as the Germans have won 8 consecutive league titles since the arrival of Lewandowski.
Robert Lewandowski also helped Bayern Munich win the treble during the 2019-20 season. He is one of only two players, alongside Johan Cruyff, to achieve the European treble, while being the highest goalscorer in all three competitions, and first to do it as the sole top scorer.
Due to his brilliant technical skills, quick feet and positional sense, he is regarded as one of the most prolific forwards of the modern era. Being a part of one of the best clubs along with being the captain of the Poland national team, he pulls in a lot of cash. Let's take a look at what Lewandowski earns and his net worth.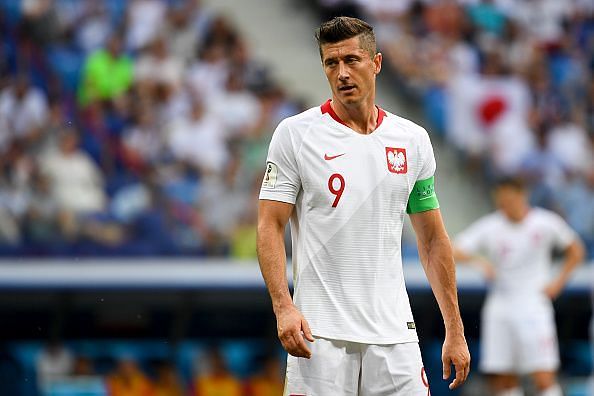 Robert Lewandowski Net Worth
Lewandowski moved to Bayern Munich from Dortmund on a free transfer, prior to the start of the 2014-15 season. The Polish striker rakes in a staggering £369,000 a week which coupled with bonuses, takes his annual income to around £20 million.
Robert Lewandowski is currently one of the best players in the world and therefore it wouldn't be a surprise if he had a huge net worth. According to Celebrity Net Worth, Robert Lewandowski has an estimated net worth of $85 million in 2022.
Investments and Luxuries
Robert Lewandowski currently resides in an apartment in Warsaw which is estimated to be around $7.5 million. The total estimated value of his houses and properties is around $17 million. He also owns a number of luxury cars of brands such as Maserati, Aston Martin, Audi, and Ferrari, all of which are estimated to be worth around $9 million.
Robert Lewandowski's Endorsements
Robert Lewandowski has endorsed brands like Nike, Huawei, Opel, Procter & Gamble, EA Sports in the past and currently endorses CoverGirl and sports drink brand Oshee. According to a 2021 report from Forbes, Lewandowski earns $7M from endorsements. The Polish star was ranked 48th among The world's highest-paid athletes in 2021 by Forbes.
| | |
| --- | --- |
| Age | Source of Wealth |
| 33 | Bayern Munich, Poland, Endorsements |
| DOB | Nationality |
| 21/08/1988 | Poland |
| Salary | Endorsements |
| $34 million per annum | CoverGIrl, Oshee |
| Residence | Marital Status |
| Warsaw, Poland | Married |
Frequently Asked Questions
How much money does Robert Lewandowski make?
Robert Lewandowski reportedly earns about €173,000 per week in his contract with Barcelona.
How much does Robert Lewandowski cost?
Robert Lewandowski completed a sensational move to Barcelona. The deal cost €45 million + €5 million in add-ons.
Where is Robert Lewandowski's house?
Robert Lewandowski has a stunning home at Mallorca which is reportedly worth €3.5 million.