Daniel Alves Da Silva, better knowns às Daniel Alves, is a well-known name in the history of football. Dani is a Brazilian international professional footballer, who plays as the right back for both Brazil and was a former player for Spanish heavyweights FC Barcelona.
Alves was born on May 6th, 1983 in Juazeiro, Brazil. He is the second-most decorated footballer of all times in the history of football with nine European medals, one less than Paolo Maldini on the all-time list. He was once the highest paid defender in 2016.
Barcelona's decision to resign Dani Alves was certainly that no one expected as the Brazilian doesn't have the same quality that he had during his first stint with the club. However, he always wanted to return to Barca and when Xavi Hernandez called him to join the side, his wish finally happened. Since returning to Barca for a season long contract, Alves has made 12 appearances from which he has chipped in with a goal and three assists.
Dani Alves Net Worth
Alves joined Barcelona after his six-year stint with the Sevilla for €32.5 million in 2008, becoming the third-most expensive defender of all-time. Forbes announced his name as the tenth most affluent footballer in the world who has earned a sum of $45 million back in 2018.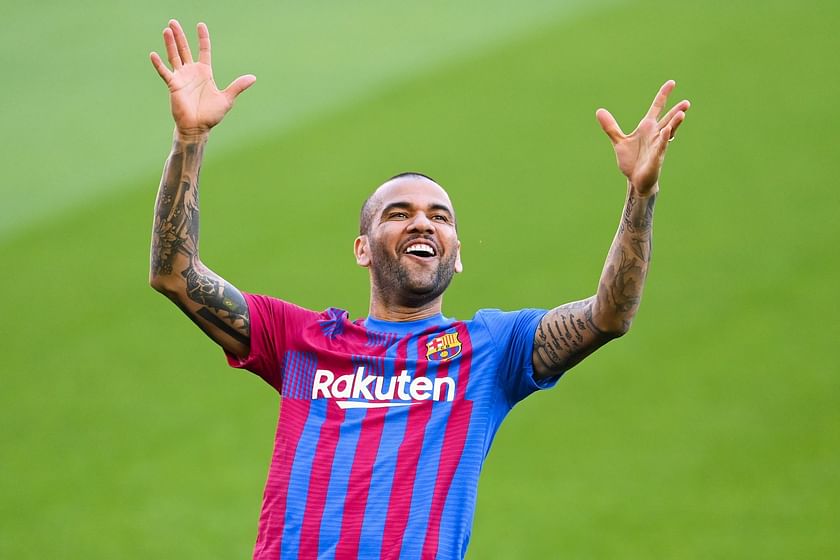 Brazilian Right back Dani Alves made a lot of fortune during his first stint with club FC Barcelona along with endorsing brands. His move to PSG also gave him a huge boost in endorsements and his net worth. Though the defender has linked with numbers of endorsement, his main source of earning is football.
In 2022, Dani Alves has an estimated net worth of $60 million according to Celebrity Net Worth.
Dani Alves's Salary
In 2013, Barcelona paid him $9 million as a annual salary. The salary has increased in the next year to $9,152,000. That year, his net worth was around $25 million. However, two years later, the net worth decreased to $11 million as his salary was reduced of $8 million. In 2016, his total income from different sources was about $29,986,667. Juventus paid him the salary of around $4.54 million in a year.
In 2017, he rejected an offer to play for Pep Guardiola and signed for Paris Saint-Germain. As per a report, Alves earns a gross amount of €700,000 per month which boils down to a weekly wage of nearly £160,000. After playing in Italy. France and Brazil, Alves returned to his former club Barcelona in 2021.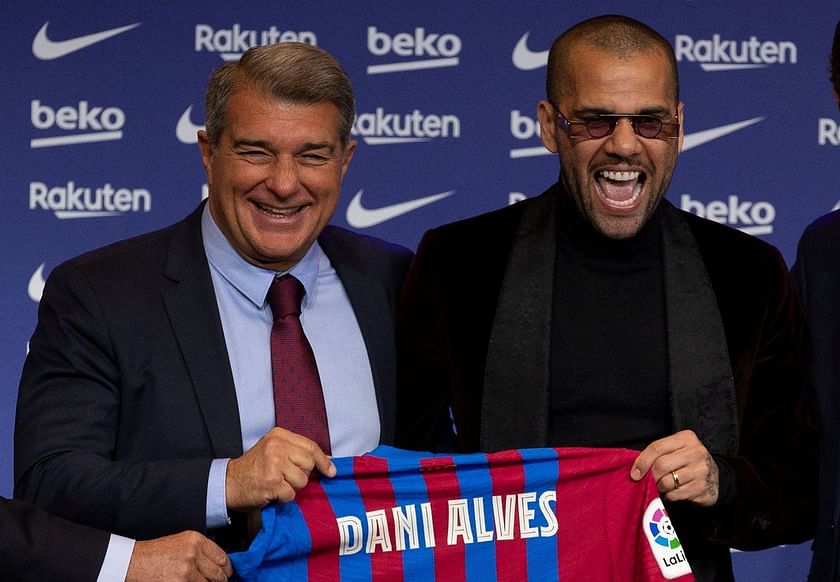 Dani Alves's current salary at FC Barcelona is said to be around 155,000 euros per year which is the lowest salary permitted by the La Liga. Alves chose his fondness for Barca over money and fans have got even more respect for his decision.
Dani's Ventures and Investments
Dani loves to ride varieties of cars and owns several of them in his collection. Some of his best in the collection include Ferrari California estimated to be around $2.3 million and an Audi RS6 estimated to cost around $245,116. His Audi Q7's estimated cost is $49,950. He also owns an Audi RS6 Avant C7 worth $700,000, and a Ferrari FF worth $3.6 million. Moreover, he owns Volvo C30 T5 which worth $500,00, and Mercedes Benz which worth is $549,80.
| | |
| --- | --- |
| Age | Source of Wealth |
| 38 | Football and Endorsements |
| Nationality | Club |
| Brazilian | FC Barcelona |
| Salary | Endorsements |
| £11,000 per week | Adidas |
| Residence | Marital Status |
| Juazeiro, Brazil | Married to Joana Sanz |
Frequently Asked Questions
How much does Dani Alves earn?
In his second stint with FC Barcelona, Dani Alves earned around £11,000 per week. He last played for Liga MX side UNAM where he earned around $60,000 per week.
How much does Dani Alves cost?
Dani Alves moved to Catalan giants FC Barcelona in a massive move from Sevilla in 2008 worth around €35.5 million. He left Barcelona on a free to join Liga MX side UNAM.
What is Dani Alves net worth?
Dani Alves' net worth is estimated to be around $60 million.