NFL: No Country for Old Men
Editor's Pick
26 Mar 2013, 19:03 IST
689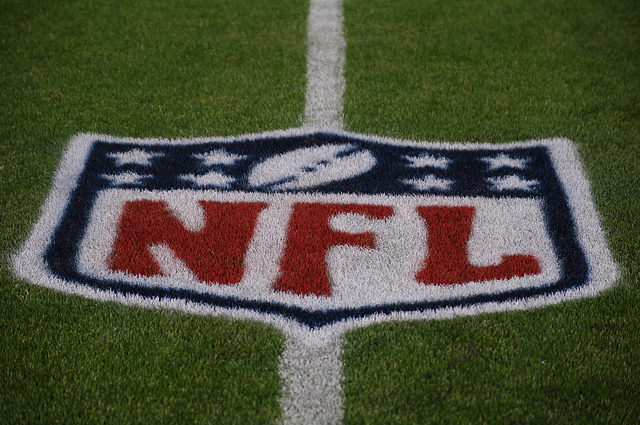 If you are a football player and you're over 30 years old, be warned; The National Football League is a young man's game. Veteran players are always at risk of being released in today's NFL, not only because of declining physical attributes but also because of the way the league's collective bargaining agreement (CBA) is structured. The CBA in place right now demands that veteran players are paid a higher minimum salary than players with lesser experience. Therefore, teams feel more comfortable investing lesser money in younger players, who perhaps don't have the credentials that veterans do, but show much more promise for the future and come at a cheaper price.
This season, however, we are seeing the release of veteran players on an unprecedented scale. No general manager wants to pay a player who doesn't perform for them, but teams this year are seemingly ignoring a player's recent productivity for the fear that they will suddenly hit a brick wall and fall off the talent cliff. They are simply unwilling to commit money to players who show even the slightest possibility of being on the decline.
What's more, a lot of the veteran players being released this year are fan favourites, players who have been with the same franchise for most, if not all, of their decorated careers, and epitomise what the franchise has come to represent. There is no sentimentality in football.
This list of the fan favourite over-30 club that have been deemed expendable by their teams should act as a warning to all NFL players. Regardless of what you have done or what you represent, there is no such thing as job security for "old men" in the NFL:
Ed Reed, Baltimore Ravens (34 years old)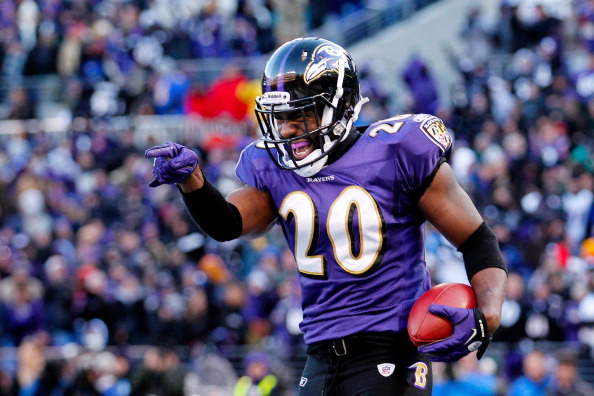 If Ray Lewis didn't exist, Ed Reed would be called "Mr Raven". Reed has been the heart and soul of the Ravens' secondary for the last 12 years, a run which culminated in a Super Bowl championship in February. Reed's tackles, fumble recoveries, interceptions, touchdowns and passes defensed were all better in 2012 than 2011, and yet he was still deemed an expendable asset at 34 years old. The 2004 Defensive Player of the Year, 8 time All-Pro and future Hall of Famer has now taken his services to the Houston Texans, where he recently signed a three-year contract worth $15 million that will keep him playing until he is 37. After spending his entire career with the Ravens, that Texans shirt is sure going to look funny on Reid in September.
Charles Woodson, Green Bay Packers (36 years old)
Another ageing defensive back, another Super Bowl champion, and another former Defensive Player of the League, Charles Woodson is probably the greatest nickel cornerback that's ever played the game, tackling like a linebacker and covering like a cornerback through his 14-year career. After switching to safety before the start of the 2012 season, Woodson managed 1.5 sacks and a forced fumble in the opening game against the 49ers, and followed that up with an interception in week 2 versus the Chicago Bears. However, Woodson would not add to those totals, performing sub-par for the next 5 games before breaking his collar bone in an October victory over the Rams, and missing the rest of the regular season. He was released by the Packers shortly after.
Now 36 years old, Woodson is getting very long in the tooth, and the interest for him in the free agency market is very light indeed. As smart of a football player as he is, it looks like the body is just not willing anymore, and Woodson is being overtaken by much younger, faster men on the open market. Let's hope that this isn't the end for the future Hall of Famer.
John Abraham, Atlanta Falcons (34 years old)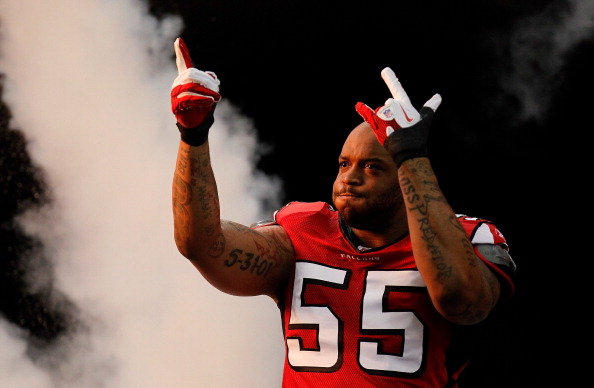 Abraham had 10 sacks, 6 forced fumbles, 35 tackles and a career high 7 passes defensed for the Atlanta Falcons in 2012, an improvement in every statistically relevant category for a pass rushing defensive end. Abraham has been the guy in Atlanta since joining them from the New York Jets in 2006, and holds the franchise record for sacks (64.5). Last season, he was the only real pass rushing threat on a team that made it all the way to the NFC Championship Game.
Abraham still looks like he is good for about 8 sacks a season, but Atlanta GM Thomas Dimitroff felt that the 14-year veteran just wasn't a prudent investment at 34 years old, and opted to release him. This is despite handing the pass rusher a three-year deal at the beginning of the 2012 season.
Abraham has yet to sign with a new team for the 2013 campaign, although a number of teams are reportedly interested, including the Denver Broncos and New England Patriots.
Dwight Freeney, Indianapolis Colts (33 years old)
Freeney is a victim of a change of system, more than anything else. When Chuck Pagano came to the Colts from Baltimore in 2012, he changed the defensive system from a 4-3 to a 3-4 set. This meant that Freeney, who had spent his career playing as a traditional 4-3 defensive end with his hand in the turf, rushing the passer and not even thinking about coverage, suddenly had to stand up and play as an outside linebacker with all that it entails. It didn't suit him. Freeney was a square peg being forced into a round hole, and he suffered for it. He had the worst statistical season of his 12 year Colts career in 2012, posting only 5 sacks and 1 forced fumble in 14 games played.
Freeney is in the same boat as Abraham in free agency. He has garnered interest from a number of teams but has yet to receive an offer. Like Abraham, Freeney can still play and will be a difference maker as a situational pass rusher for whoever decides to sign him up.
Wes Welker, New England Patriots (31 years old)
When the reports came through that the Patriots had signed Rams' wide receiver Danny Amendola before Wes Welker signed his new deal to take him to the Denver Broncos, the NFL world was shocked. How could the Pats not want to keep Tom Brady's best and most consistent weapon?
Welker's production was superb as always in 2012, as he caught 118 balls for 1,354 yards and 72 first downs. He had the second most catches of anyone in the league, 8th most yards and 6th most first downs. In every way possible, Welker was elite in 2012, as he has been in every season since he joined New England back in 2007. He is the only player in the history of the game to post 5 seasons of 100 or more catches, and is tied with Cris Carter as the only player to have posted 120+ catches in 2 seasons of his career.
He leaves the Patriots as the franchise's all-time leader in receptions, and a folk hero among the team's fan base. Bill Belichick is, however, one of the least sentimental men in football, and after cutting Lawyer Milloy and Kevin Faulk in seasons past, nobody should be surprised that the Patriots' coach wouldn't hesitate to show Welker the door if he thought his productive days were behind him. At 32 years old (when the season begins) though, Welker still looks like he has something left in the tank. Time will reveal whether New England made the right decision here, but for now, it is being met with scepticism in most circles.
Brian Urlacher, Chicago Bears (34 years old)
It is the most difficult thing for fans of football to face; losing the face of the franchise. Indianapolis fans felt it with the release of Peyton Manning last year, Baltimore fans felt it with the retirement of Ray Lewis after the Super Bowl, and now Chicago fans are feeling it, as the Bears cut middle linebacker Brian Urlacher last week.
For the past 12 seasons, Urlacher has embodied everything the Bears franchise wants to represent; toughness, competitiveness, and professionalism. He was the Bears franchise for most of his time in the windy city. Bears chairman George McCaskey gave a fitting tribute when he said of Urlacher:
"Over the last 13 years, Brian Urlacher has been an outstanding player, teammate, leader and face of our franchise. As Bears fans, we have been lucky to have such a humble superstar represent our city. He embodies the same characteristics displayed by the Bears all-time greats who played before him and he will eventually join many of them in the Pro Football Hall of Fame. We thank Brian for all he has given our team and our city. He will always be a part of the Bears family. We wish him the very best."
Urlacher's productivity on the field was decent in 2012, but changes in personnel often come with a new staff, and that is exactly what happened in Chicago. New GM Phil Emery wants to break away from the past, and after Urlacher showed signs of slowing down physically in 2012, the decision was easy. Fans and teammates alike will be heartbroken by this, but it is yet another example of teams being unwilling to pay ageing players, no matter who they are.
Steven Jackson, St Louis Rams (29 years old)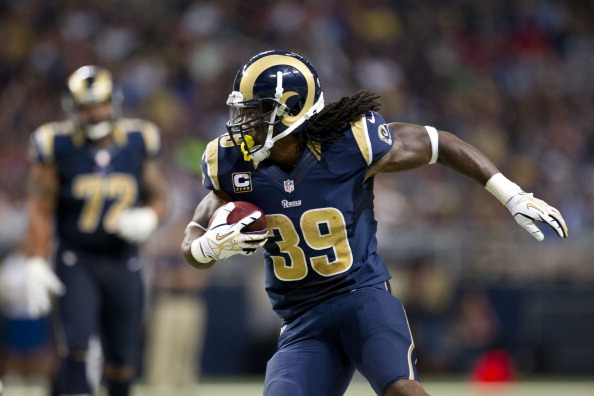 The St Louis Rams have been blessed to have had some of the most gifted running backs to have ever played the game wear their blue jersey over the years. Eric Dickerson and Marshall Faulk, two Hall of Fame runners, have both given their considerable talents to the Rams organisation.
Neither of them, however, holds the title of Rams leading rusher. That honour belongs to Steven Jackson.
Jackson has amassed over 10,000 yards rushing in 9 seasons with the Rams, and hasn't fallen below 1,000 yards rushing in any given season since his rookie campaign in 2004. Despite a bruising running style that has undoubtedly punished Jackson's body over the years, the durable star has only missed 13 games out of a possible 144. Production and durability equals franchise player in the NFL.
However, the beatings Jackson has taken during his 2,395 career carries is bound to take its toll at some point, and the Rams weren't willing to wait and find out when that will be. They allowed Jackson to void the final year of his six-year deal in St Louis, even though he did not meet the requirements to do so, and the 29-year old back has found a new home in Atlanta with the Falcons.
In Jackson's 9 seasons in St Louis, the Rams did not have a single winning season. Their best record was 8-8, which they have managed twice since 2004. Now with a contender for the first time in his career, Jackson has the opportunity not only to be a part of a winning team, but to perhaps have a shot at a Superbowl.