Patriots need to sign Wes Welker
623
With only 24 hours to go before the NFL opens up the free agency frenzy, there are a lot of players whose futures are very much undecided. A lot of the speculation has centred around Wes Welker, the New England Patriots diminuative slot receiver and production machine. In the weeks past, stories have arisen from all kinds of sources stating that Welker wants to stick it to New England and leave the Pats, while others state that a deal between the two parties is close. It's hard to know what is going on at the moment between the two sides.
We do know one thing; there is no room for sentimentality in football. Everybody in the league knows that. And Bill Belichick practices it more than most. Lawyer Milloy, Drew Bledsoe, Deion Branch and Kevin Faulk were all were pushed out when they were too old, their production fell or a brighter young star came in to take their place. The question at hand is always 'what have you done for me lately?'
Well if Belichick is asking himself that question with Wes Welker, there is no way that the Head Coach can let the slot receiver leave New England.
At the beginning of the 2012 season, Welker wasn't played all that much. People in the league began talking about him possibly being phased-out of the team in favour of Julian Edelman. This was happening not because Welker had played poorly in the pre-season, but as his punishment for a lack of co-operation with his contract in the off season.
Welker responded by playing so well he couldn't be benched anymore. He got off the bench and went on to post a season with 118 catches (tied for 2nd in the NFL) and 1,354 receiving yards (8th in the NFL). He had his 5th season with 100 catches or more, breaking the NFL record of 4 seasons he had previously shared with Brandon Marshall, Jerry Rice and Marvin Harrison. That is seriously elite company.
Julian Edelman, by comparison, has never had more than 37 catches and 359 yards in any given season. Back up Atlanta running back Jacquizz Rodgers had more than that this season for the Falcons.
Don't get me wrong, Edelman is a good player. But he is definitely not Wes Welker. Nobody is. There have been mumblings that Danny Amendola, St Louis' talented Wes Welker-lookalike, could come in to replace Welker. Let's make one think clear right now; you cannot replace Wes. He is the best player in the league at his position, and nobody can come in and be as productive as he has been for the past 6 seasons in New England.
Look at what Tom Brady has been able to do with Welker in the side. Wes came to New England from Miami in 2007. Before that season, Brady's best completion percentage was 63%. Since Wes turned up in Foxborough, Brady has averaged 65.5%.
In 6 seasons as a starter without Welker, Brady only had one season throwing for more than 4,000 yards. Since 2007, he's only had one below 4000 yards.
Welker makes Brady a better player. Without a doubt. The two together are the most methodical chain movers in the NFL, and to separate the couple now, in the glorious twilight of their legendary relationship, would be a travesty. There will always come a time when a player has to move on, but right now is not that time for Wes Welker in New England.
Bill Belichick, PAY THE MAN!
Other Free Agents to keep an eye on:
Greg Jennings, Wide Receiver, Green Bay Packers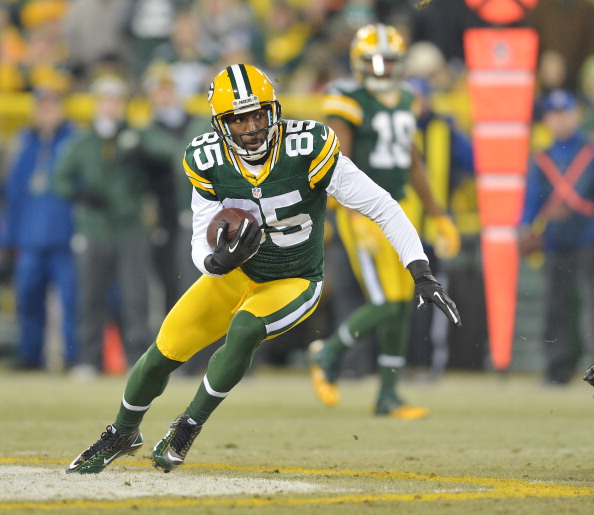 Considered the best receiver in Green Bay before this season, Jennings' injury has seen him all but forgotten in place of Randall Cobb, Jordy Nelson and James Jones. All will eventually want paying, and the Pack can't afford to keep all four. Jones, Nelson and Cobb's productivity outshines what Jennings has managed in previous years, and they are all younger than him. Green Bay's offense didn't skip a beat without Jennings last year, and his departure from Green Bay is all but sealed.
At 29 years old, Jennings has a good few years left in the tank, and will be a valuable asset to any struggling offense. The team that made the most sense for him was the Dolphins, with former Packers offensive co-ordinator Joe Philbin running the show in Miami. However, reports indicate that the Dolphins have already committed to signing Mike Wallace so it looks like Jennings will be heading elsewhere. Keep an eye out for him when Free Agency opens on Tuesday.
Ray Maualuga, Linebacker, Cincinnati Bengals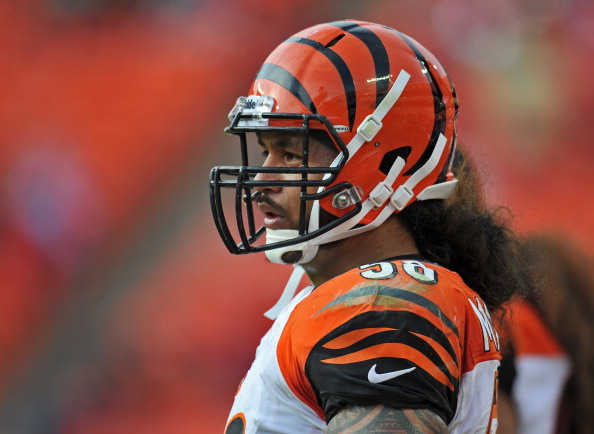 Maualuga has turned into a solid middle linebacker for the Bengals defence without turning the corner to the next tier of play. Cincinatti will most likely want to keep the emotional leader of their defence, and Coach Marvin Lewis has already said the Bengals are going to use the cap space to take care of their own.
But the emergence of Vontaze Burfict this past season makes it less crucial for Cincinnati to hold onto the hard hitting defender. If the Bengals don't tie up Maualuga on Tuesday, he is going to be a valued asset worth paying attention to in the days to come.
Paul Kruger, Outside Linebacker, Baltimore Ravens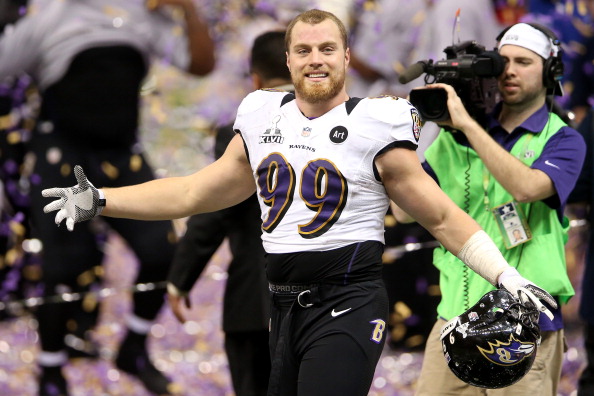 With free agents Ed Reed, Cary Williams, Bryant McKinnie, Dannell Ellerbe and Superbowl MVP Joe Flacco all needing new contracts  in Baltimore, Paul Kruger seems like he's going to be let go.
The outside linebacker was the best at his position for the Ravens this season, even when Terrell Suggs returned to fitness, and was one of the better well rounded 3-4 outside linebackers in the entire league.
He had 42 tackles, 9 sacks, one forced fumble, one fumble recovery, six passes defended and one interception. Basically, he wasn't amazing at anything but he was very good at everything.
Kruger turned 27 on Friday. He is entering the prime of his career just at the right time to earn a decent paycheck. He is a-typical for his position; 3-4 outside linebackers tend to be purely pass rush specialists. Kruger doesn't have that restriction to his game, and it should make him one of the most sought after defenders in this years free agency class.
Sean Smith, Cornerback, Miami Dolphins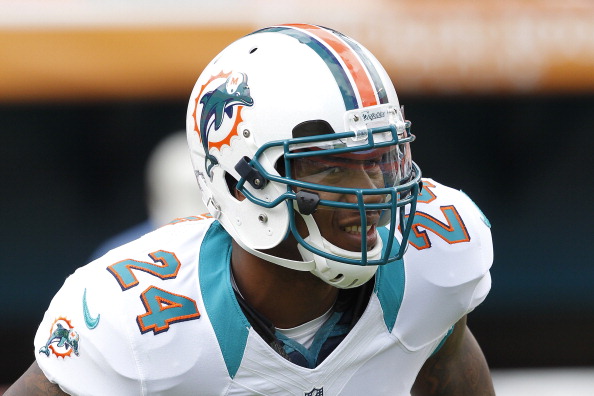 Smith might well be the best cornerback on the market in this year's free agency period (depending on what happens with New England's Aqib Talib). With impressive size (6 foot 3, 218lbs) and his best years still ahead of him (he is only 25 years old), Smith is likely to command a high salary that the Dolphins won't want to pay (in the $8M range). That may be overpaying when you consider that nobody in the NFL gave up more combined first downs and touchdowns last season than the Dolphins defensive back. Whether he's worth the money or not, Smith is an intriguing guy to keep an eye on heading into Tuesday's free agency opening.