Patriots replace Welker with clone-like Danny Amendola
Editor's Pick
14 Mar 2013, 22:02 IST
835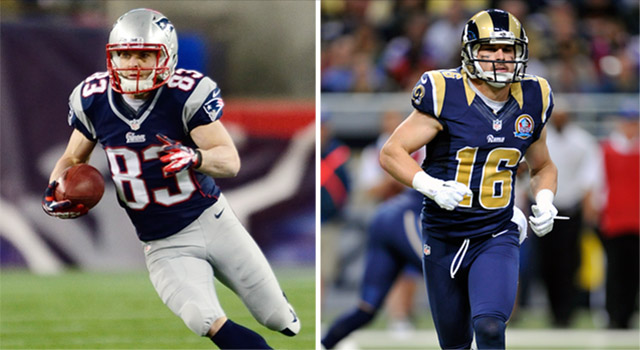 In one of the more talked about transactions of this free agency period, Wes Welker signed a two-year deal with the Denver Broncos on Wednesday, joining up with future hall of fame quarterback Peyton Manning.
In response to losing their best offensive weapon, the Patriots signed former St Louis Rams' wide receiver Danny Amendola within hours of Welker's departure. Amendola was reportedly handed a 5-year deal in New England, worth $31M with $10M guaranteed.
It's easy to see why Belichick would want to replace Wes Welker with Amendola; the young receiver has drawn comparisons to Welker his entire career. He's basically a Welker clone.
The most obvious comparison is in their appearance. They are both white, under 6 feet tall, and less than 200lbs in weight. They have similar body types, and in a helmet and pads they look near identical.
Then there is their similar style of play. They are both slot receivers, with good hands and even better route running. They both run a high percentage of screens and short routes, and are very productive making yards after the catch. They have also both seen time as dependable punt and kick returners.
The similarities between the two run deeper than that though. Welker and Amendola share an Alma Mater, having both played their college ball at Texas Tech.
Welker posted 259 receptions for 3,019 yards and 21 touchdowns in college, while Amendola finished his college career with 204 receptions for 2,246 yards and 15 touchdowns for the Red Raiders.
After college, the route they both took to the NFL was, you guessed it, the same. Both players went undrafted out of college despite impressive collegiate careers.
Further, neither player made it with the first team he signed for. Welker was brought into training camp by the Chargers but was released after week 1 of his rookie season. Amendola spent his entire rookie season on the Cowboys' practice squad after failing to make the final 53-man roster.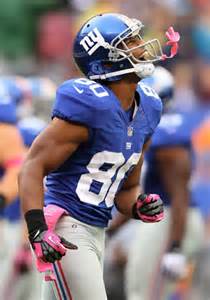 It needs pointing out just how uncommon it is for an undrafted receiver to thrive in the way Welker and Amendola have done. Of the 32 receivers who led their teams in receptions in 2012, only 4 were undrafted out of college: Welker, Amendola (who led the Rams in receptions despite missing 5 games due to injury), the Giants' Victor Cruz and the Chargers' Malcom Floyd. Welker and Amendola are a rare breed in the NFL. When comparisons between the two are made, a lot of people refer to Amendola as a "poor man's" Wes Welker. I'm not so sure he's a poor man's Wes Welker at all. He might actually be the second coming for New England.
You cannot judge Welker and Amendola's body of work over the last few years as indication of their talent. Amendola has been playing in St Louis with a makeshift offensive line and an uneven quarterback in Sam Bradford. Welker has been the focal point of one of the most devastating offences in the history of the game under arguably the greatest quarterback of all time in Tom Brady.
So to compare what these guys have done in the past few years is really unfair to Amendola. Of course Welker has been a more productive receiver – he's been playing with the best in the league!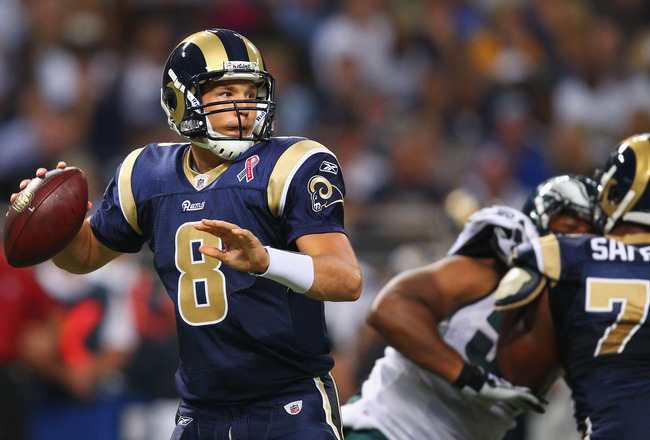 What we should do instead is look at what both players did before moving to New England. Let's look at a comparison of Welker's 2006 season in Miami with Amendola's 2012 campaign in St Louis. Statistically they are very similar.
Welker had 67 receptions on 99 targets, for 687 yards and 1 touchdown in 2006. Amendola managed 63 receptions on 101 targets for 666 yards and 3 touchdowns. He did this in only 11 games, after suffering with injury for parts of the season.
When Welker moved to New England after this season, nobody thought he'd break the record for the most 100+ catch seasons in a career (5); nobody thought he'd earn 3 All-Pro selections; nobody thought he was capable of being the league leader in receptions, which he did 3 times. They thought he could be a nice little addition without being a superstar. Well, used in the right way under Tom Brady's offence, he did become a superstar, and he thrived in a way nobody thought was possible for an undrafted, undersized receiver.
It all seems like deja vu now with Amendola. Nobody really thinks the slot receiver will be a superstar in New England, although most concede that he can at least be an efficient contributor. That's exactly what people thought of Welker before 2007. Let me tell you, Amendola has the potential to achieve exactly what Welker did the past few years.
And why not? He actually has a better resume walking into New England than Welker had when he joined the Pats in 2007. The stats prove it.
There is no telling at this stage whether Amendola will form the rapport with Brady that Welker obviously shared with his quarterback. All things considered, that may be the one area where these two outstanding players differ greatly. Obviously, we won't know whether this will be a rare difference between the two until the season starts in September. I'm choosing to be optimistic; Brady and Amendola will form a connection and put up gaudy numbers in 2013.
I once thought that Welker was an irreplaceable part of the Patriots' offense. He is my favourite player of all time and an inspiration to undrafted players around the league, proving that a draft pick is not the only road to NFL success. He will end up enshrined in the Hall at Patriots Place (Patriots Hall of Fame), and at some point he will at least be considered for a bust in Canton.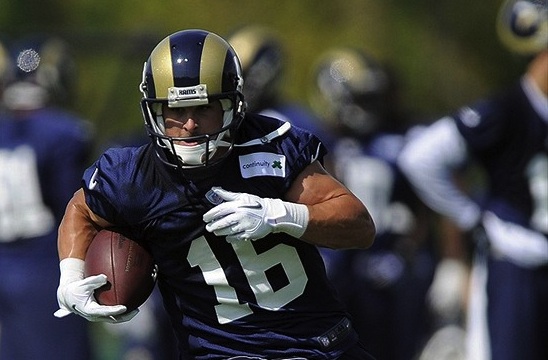 But the more I look at Amendola, not only in terms of what he has been for the Rams but also in terms of what he can become for the Patriots, the more I feel okay about Welker moving on. In a system that is kind to its slot receiver, and with a quarterback that improves the play of everyone around him (except perhaps Chad Ochocinco), Amendola is primed to become Wes Welker 2.0.