Top Ten: Winners of NFL Free Agency 2013
Editor's Pick
22 Mar 2013, 09:58 IST
969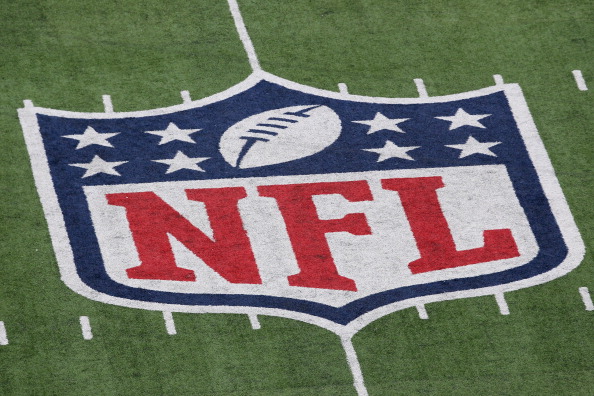 You don't win the season in February at the Superbowl. You don't even win it in the season at all.
You win it in March and April, July and August. You win it in free agency and in the draft, in mini camps and training camps. Putting together the right players in the right system is essential to a winning formula, and every coach and General Manager in the league knows it.
That is why the off-season is so important.
Every team approaches the off-season differently. Ted Thompson's Green Bay Packers are famous in their reluctance to fish in the free agency pool, while other franchises like the Eagles and Buccaneers have been known not just for fishing in the pool, but for diving in head first. Some teams try and trade, others are content with waiting for the draft to improve their rosters.
All 32 franchises, however, make moves to improve in some way. Let's see who this year's winners are so far in the 2013 off-season:
10. New York Jets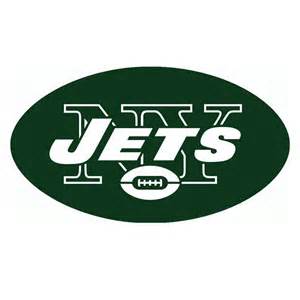 The Jets are firmly under the microscope this season after a disappointing 2012 campaign full of bad press and locker room unrest. New GM John Idzik is in a sensitive position, trying to improve the financial situation without diluting what little talent the team currently has. It's a tough ask, especially with the unforgiving New York media circling overhead.
Idzik has handled it well so far. He started by restructuring the contracts of two of the team's more expensive players. Cornerback Antonio Cromartie's contract was altered, to save around $4M against the cap in 2013. Outspoken wide receiver Santonio Holmes was also convinced to restructure, and that deal will save the Jets $3.5M against the 2013 cap. Both were nice moves for Idzik, saving much needed cash in this rebuilding year, and ensuring the Jets are a little less hindered moving forward financially.
If New York does end up also trading star cornerback Darrell Revis (which I think they should), then it will have been an even better free agency period for the green side of New York. With cap room and draft picks in the immediate future, Idzik and his staff can begin to rebuild a team that has been crumbling for the last couple of years.
9. San Francisco 49ers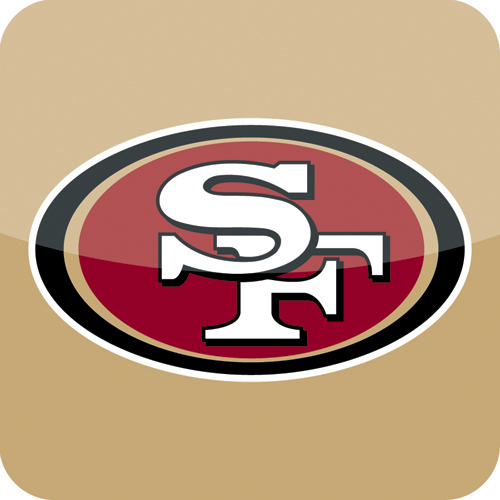 Regardless of his age, trading a 6th round pick to acquire receiver Anquan Boldin is a steal for San Francisco. The NFC West powerhouse was in need of an upgrade at the receiver position, with veteran Randy Moss not being retained and rookie AJ Jenkins unable to make an impact.
They got that upgrade and then some with Boldin, who caught fire during Baltimore's SuperBowl run and was the best player in the playoffs in 2012. Boldin gives young quarterback Colin Kaepernick a safety outlet, if he finds himself under pressure, with smart route running and some of the strongest hands in football. We saw it last year when Joe Flacco was under pressure. Flacco often just threw the ball up to Boldin in the hope that he would come down with it. Most of the time he did.
The trade of Alex Smith to Kansas City was also a nice move. Although the trade itself wasn't exactly a master stroke (Colin Kaepernick's rise left it inevitable that Smith would be shopped), the Niners brass did a nice job negotiating a good value for their back-up quarterback. Now with 14 picks heading into the draft and a roster already bursting with pro bowl-level talent, it's a case of the rich getting richer in San Francisco.
8. Oakland Raiders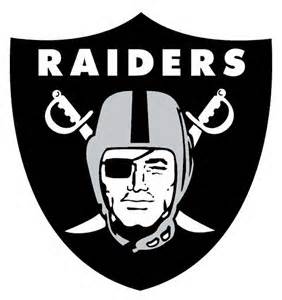 Excavating in order to build in the future. That is how I heard one Raiders fan describe this off-season for the Black and Silver. It was a nice way of putting it.
The Raiders were in cap hell entering free agency. Too much money had gone into too few players, most of them busts, and the roster and the bottom line were in equally alarming disarray. Really, the team is still trying to recover from the impact of taking draft bust JaMarcus Russell with the #1 overall pick in 2007.
So Oakland are deciding to start again. They completely cleared house this March, releasing expensive starters like Michael Huff and Darrius Heyward-Bey whilst allowing other players like Phillip Wheeler, Desmond Bryant and Matt Shaughnessy to leave for big money elsewhere. With almost all of what little talent Oakland had walking out of the door, the team will likely have a losing record once again in 2013.
However, this is a necessary step for the Raiders to take. In order to be in a position in 2014 to start building a team that is once again capable of winning football games, the dead weight on the roster had to be lifted this year.
Kudos to GM Reggie McKenzie for understanding that, and for having the bravery to act on it in an organisation renowned for losing patience quickly. The Raiders have gone through 5 head coaches in the past seven years alone.
McKenzie is admitting the mistakes of those that have come before him and is saying 'let's go back to the drawing board and start again'. It will pay off for them in the long run.
7. Detroit Lions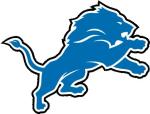 The Lions make this list not only because of the signing of running back Reggie Bush, but also for what they've done with their secondary.
It starts with the re-signing of safety Louis Delmas and cornerback Chris Houston. Delmas has been an injury prone player since his arrival in Detroit, but when he is healthy he is the best player in a woeful secondary. Houston is a little overrated but is the best cornerback on the Lions roster, and at 28 years old, he still has plenty left on the tyres. Both needed to be retained.
General Manager Martin Mayhew wasn't done with the secondary there though. Recognising safety as a real need for the team, he signed former Texan Glover Quin to fit in the secondary alongside Delmas. Quin isn't a superstar, but he has the ability to both cover and tackle, and will be a solid addition to the Lions defence.
Reggie Bush to Detroit is my favourite free agency signing this season. He's exactly what the Lions thought Jahvid Best would be when they drafted him in 2010, except Bush is better and can actually stay healthy. Coaches tend to value that.
With Mikel Leshoure emerging as a very good power back capable of taking a beating, Bush will be saved from the physical punishment of short yardage work. He'll likely get 15-20 touches a game as the premier back, mainly utilised on outside runs and in the passing game. Bringing Leshoure in for the heavy work will help Bush produce deeper into the season, which had been a problem in Miami.
With Detroit's offence already ranking consistently inside the top 5 in the league in the past few years, Bush's addition means the Lions will be a real force to contend with in 2013.
6. New England Patriots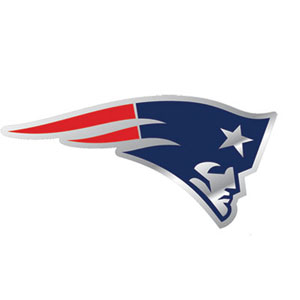 Yes, the Patriots lost Wes Welker. But they also signed Danny Amendola, and he is going to come in and do just as good a job. I hope.
The Patriots are undergoing a huge change at receiver this year, and not only in switching Welker for Amendola. New England currently doesn't have a single receiver on the roster who caught a pass from Tom Brady in 2012. By signing Amendola and Donald Jones, they are making a conscious effort to get younger at the position.
It is yet to be determined how this will work for the AFC East Champs, but playing with Tom Brady is usually all a young receiver needs to find production nobody knew they had. Just ask Reche Caldwell and Jabar Gaffney. I think the new crop of catchers will do just fine.
Re-signing cornerback Aqib Talib was a very important job for Belichick this month, and all New England fans should be glad he's been able to do it. He is the best defensive back New England has, and his retention keeps the unit competitive.
Belichick also brought in veteran safety Adrian Wilson from Arizona. A baseball bat in the secondary, Wilson brings a hard nosed presence to the safety position that New England hasn't seen since Rodney Harrison. When Harrison was brought to the team in 2003, the Patriots won the next two Super Bowls…
5. Indianapolis Colts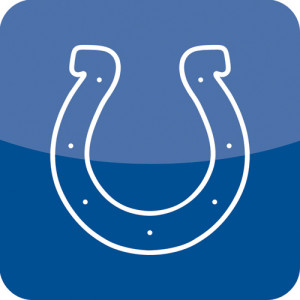 The Colts have been one of the most active teams in free agency, and have done a good job picking up a lot of reasonable talent at manageable prices. They aren't making big splashes, ignoring the big money players like Cliff Avril and Dashon Goldson in favour of lower profile guys like safety LaRon Landry and offensive tackle Gosder Cherilus. That's not a bad thing. They are collecting players that won't break the bank, but who can go straight into the starting lineup and instantly upgrade their team.
Colts GM Ryan Grigson fixed the offensive line early on in free agency by bringing in Cherilus as well as former Patriots guard Donald Thomas. Both will be starters next season. These moves give Grigson the flexibility to be able to go elswhere in April's draft if he wants to.
My favourite moves, however, were on the defensive side of the ball. Picking up solid defensive backs Landry and the very underrated Greg Toler means that the Indianapolis secondary, with Landry, Toler, Antoine Bethea and Vontae Davis, could be one of the best units in the entire league in 2013. In this pass-first league, that's a good way of getting yourself into the playoffs come January.
4. Tennessee Titans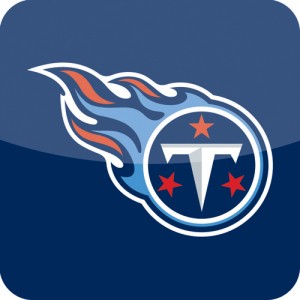 It's always nice when a team can identify what its strengths are and play to them. The Titans' free agency moves signal a commitment to playing the most effective way they can; by run blocking for star man Chris Johnson.
When Johnson became only the 6th player ever to rush for over 2,000 yards in a single season (there are now 7), he was running behind All-Pro centre Kevin Mawae, and All-Pro tackles David Stewart and Michael Roos. That year the Titans went 8-8 despite losing their first 6 games because of poor quarterback play. The offensive line mauled defenses that year, and was a big reason for the 8 wins the Titans managed to pick up.
The 2012 Titans were a much worse unit up front. In fact, Johnson partially criticised the offensive line's blocking as a reason why he only started the 2012 campaign with 21 yards on 19 carries. Roos and Stewart are still there but the Titans were woefully short of talent in the interior of the line; a lack of talent which led to a largely forgettable 6-10 season.
Cue the arrival of Andy Levitre and Delanie Walker. Levitre, a brutal offensive guard, was in my opinion the best offensive line prospect available in this year's free agency period, and will immediately improve Tennessee's run blocking ability.
Walker is one of the best blocking tight ends in football, and also has the ability to line up at full back. He is brutal at the point of attack, but is not a sharp route runner and has very unreliable hands. This move seems less of a replacement for pass catching TE Jared Cook, who left Tennessee to join former Titans HC Jeff Fisher in St Louis, and more a nod towards improving the run game. The Titans are setting their identity to be a serious ground and pound team in 2013.
3. Kansas City Chiefs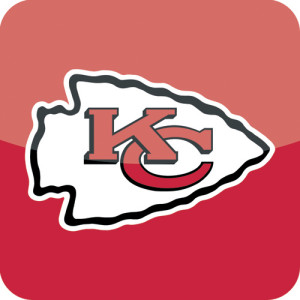 The new pairing in Kansas City, Head Coach Andy Reid and first time General Manager John Dorsey, deserve a pat on the back for the work they have done putting the pieces together at Arrowhead. The trade for Alex Smith was the right move for the team in this underwhelming quarterback market, and should mean at least 5 or 6 more wins for the Chiefs in 2013. It also allowed the team to release incumbent starter Matt Cassel, clearing a ton of cap room for 2012′s worst team.
Dorsey didn't rest on his laurels after that move though, taking a proactive approach to free agency and bringing in a number of very nice complimentary pieces, mostly to a defense already clustered with talented players.
DE Mike DeVito will give a lot of help to a relatively weak defensive line. Starter Tyson Jackson has been very unproductive, and Glenn Dorsey has left for the greener pastures of San Francisco. DeVito's versatility should mean he can come straight in and contribute in a number of ways in the Chiefs 34 system, as well as adding a veteran presence that should help some of the young guys around him, especially Nose Tackle Dontari Poe.
Kansas City also brought in veteran corners Dunta Robinson and Sean Smith to sure up the secondary. Smith, a former #1 corner in Miami, should start opposite Brandon Flowers for the Chiefs, creating one of the more formidable cornerback tandems in the league. They will need it in 2013, as they face a Denver Broncos team loaded with talent at the reciever position (more on that later).
Dunta Robinson has struggled at cornerback for Atlanta since he moved there from Houston, but many analysts believe that Andy Reid and Defensive Co-ordinator Bob Sutton will utilise him more as a safety than at cornerback in Kansas; and the prediction is he will be better suited to it.
Overall, the Chiefs have added some nice pieces to a defense that already boasts 5 Pro Bowlers from last year. Add to that the unspectacular but useful signings of Donnie Avery and Anthony Fasano, and the crucial re-signings of tackle Brandon Albert (franchise tag), receiver Dwayne Bowe and punter Dustin Colquitt (don't laugh, he's the best punter in the league and a real weapon for a struggling team), and John Dorsey grades out pretty well in his first off-season as a GM.
2. Seattle Seahawks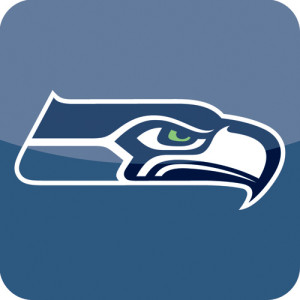 When a good team just gets better, that's a scary thing. San Francisco added some nice pieces but they also lost tight end Delanie Walker and safety Dashon Goldson without sufficiently replacing them. That's why they are 9th and Seattle are up here. The Seahawks managed to improve their roster this off season without diluting the talent by losing any starting calibre personnel. What's more, they somehow brought in the best players available at two key position needs.
Seattle started by signing wide receiver Percy Harvin in a trade with the Minessota Vikings that blindsided everybody. The trade was a stroke of genius, and just might complete the puzzle in Seattle. The 'Hawks gave up quite a bit to get their man (including their first round pick, #25 overall, this year), but he is one of the premier talents in the league and is going to instantly upgrade the Seahawks offence. It is worth the price paid to provide first year quarterback Russell Wilson with a shiny new toy who happens to be one of the league's best.
Harvin isn't the whole story. The Seahawks were looking to bring in a pass rusher this off-season after Chris Clemons tore his ACL in the 2012 wild card game against the Washington Redskins. Clemons will turn 32 in October, and there is no guarantee that he will be able to return with the same dynamic ability he had previously possessed. In replacing their best pass rusher, Pete Carroll's team have managed to pick up the best pass rusher free agency had to offer in Lions DE Cliff Avril. And with a reported $15M, 2 year deal, they haven't overpaid for him either.
The active Seahawks weren't done though, as just days later they signed another quality pass rusher in Tampa Bay's Michael Bennett. Bennett was the Bucs best pash rusher in 2012, and gives Seattle a formidable committee of defensive ends with Clemons, Bennett, Avril and last year's first round pick Bruce Irvin headlining. No wonder the St Louis Rams just paid to bring in All-Pro LT Jake Long…
1. Denver Broncos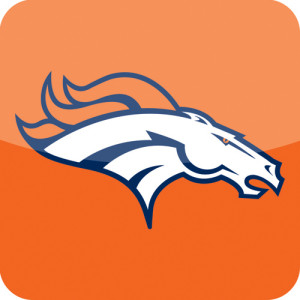 The Broncos win free agency!
When a strong team manages to bring in even better players without losing anybody they deemed important to the programme, that's as impressive as it gets. Seattle did well; Denver did even better. They made similarly impressive moves, but they didn't give up any draft picks doing it.
Here are Denver's team rankings from 2012:
4th in total offence.
2nd in scoring offence.
2nd in total defence.
4th in scoring defence.
That is a roster with very few problems.
John Elway, the team's executive vice president of football operations, didn't need to be active in free agency to compete for a Lombardi Trophy next year. He did it anyway, and boy was it impressive.
The biggest move was also the most talked about; signing New England's All-Pro wide receiver Wes Welker. That should scare everyone else in the league. Why? Because the 4th best offence in the NFL last year just added the NFL's best slot receiver.
Bringing in Welker for $6M is an absolute steal, and something John Elway should be proud of. At 32, Welker's 2 year contract probably allows him to play out his final years in Denver, alongside future Hall of Fame quarterback Peyton Manning. With Eric Decker and Demaryius Thomas already firmly in place, Elway has just made sure that Manning is going to be throwing to one of the best wide receiver groups in the entire league until he decides to call it a day. No wonder Kansas City is hauling in cornerbacks like they're going out of fashion.
Stealing offensive guard Louis Vasquez from under the San Diego Chargers' nose not only improves the Broncos offensive line, but deprives a division rival of its best lineman. Denver fans must take a little extra joy from this one. It was an unnecessary pick-up (I happen to like Zane Beadles and Chris Kuper), but bringing good football players into a franchise is never a bad thing.
On defense, Denver have addressed two areas that they perhaps needed to get a little better in. Cornerback Dominique Rogers-Cromartie adds some much needed raw speed to a slower than average unit. The 26 year old still has plenty of good football ahead of him, and despite a disappointing spell with the "dream team" in Philadelphia, he looks poised to become the eventual replacement for the ageing Champ Bailey.
Defensive tackle Terrance Knighton is a nice addition to a defensive line that already sports key contributors in Derek Wolfe, Justin Bannan and Kevin Vickerson. He is a 330lb monster who will attract double teams from opposing offensive lines and free up others to go and make the play. With so many playmakers already on the Broncos defense, Denver will be looking to once again be a top 5 unit in 2013.
Final Remarks
So that's it! Those are your top 10 teams for this off season so far.
Many are pegging Miami as the "off-season champions" after GM Jeff Ireland spent big money signing Mike Wallace, Dannell Ellerbe and other high profile free agents. Spending a lot of money, however, is almost never indicative of future success. Just ask the Eagles and their failed "dream team" experiment from a couple of years ago.
No, the real winners of free agency are the teams that bring in good players for the right dollar amount, and don't allow their best players to walk out of the door. Denver has done that masterfully this off-season, and that is why I am crowning them "Off-Season Champions".