After winning a state-title as a two-way player for his high school, Savage earned playing time right away with the Terrapins and even started their season finale as a freshman. Over these last three years as a starter Savage has been a highly underrated playmaker, even if he earned honorable mention and second-team All-Big Ten these last two years. Over that three-year stretch he recorded 170 tackles, with nine of them for loss, eight interceptions and two touchdowns.
This kid is a flying missile at 5'11", 195 pounds. He might move fast on the field than anybody I have evaluated all season long. Savage trusts his eyes and shoots upfield against run plays and any types of screen plays. You see him line up ten yards deep while the offense runs a basic inside zone or dive and he will meet the ball-carrier head-on-head in the hole right at the line of scrimmage. Just forget running toss or sweeps to the outside, when he is over there, because he will fly up in a hurry and make a play in the backfield. He had multiple ones of those against Texas and Temple last season, which just blew my mind. If he doesn't make the play, he at least shuts down anything going out to the perimeter and forces the ball-carrier back inside.
Savage has quality experience covering guys in the slot, defending the deep half or middle and lurking around the line of scrimmage to take away shallow zones. His ability to sit on routes and then drive on the ball like a rocket is special, plus he is not hesitant to attack routes and jump in front of the pass combined with that. He undercut multiple out-routes in the Temple game and took a pick back to the house shortly before halftime of that game. However, he can also run with guys downfield and you also see an uncanny ability to read the eyes of the quarterback and how he comes off his area when he sees the passer work to his secondary progression. In the Ohio State game Savage was sitting over the top of a hitch route by the tight-end, but once Dwayne Haskins moved on to the slot receiver on that same route, Savage progressed as well, raced in front of the pass and batted it up for one of his teammate to pick it off and take it the distance. Not only can he flash in front of throws underneath, Savage's make-up speed is also ridiculous, when you see him gaining ground on guys running down the field after stepping up against screen fakes or such as.
•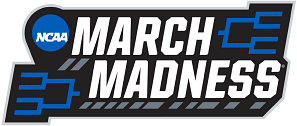 That reckless style of play at Savage's size definitely raises some durability concerns. At sub-six feet he could also be target in the red-zone against the big slot receivers in the league, even with a vertical jump of 39.5 inches. He will have to throttle down occasionally, as he needs to make some more secure tackles and not overshoot a few targets in space the way he did in college. Because of his size he also struggles to get off blocks once receivers get their hands inside his chest. Too easily is Savage taken out of the play by simple bubble fakes to his man in the slot and je will lose his eyes in the opposing backfield at times. Therefore, you will see some guys run by him or him blowing a coverage in favor of jumping some route.
I wouldn't be able to find a better name for this kid, because he truly is a "savage". The former Maryland stud needs to bring a little more discipline to the table to avoid big plays on his account, but you see the ability to click-and-close unlike anybody else in this class, he displays all-out pursuit and there is no fear whatsoever to his game. The only question if you look to put him in a strong safety role, where he has to deal with bigger bodies – does he have enough size or how much can he add?
Grade: Mid-Second