While the country first got familiar with Thornhill through one of his dunks in high school being shown on SportsCenter, he was also an All-State defender and quarterback for a two-time state champion high school in Virginia. After a reserve role as a freshman, he put up some big numbers for the Cavaliers over the next two years – 108 combined tackles, 7.5 of them for loss, seven INTs and 19 PBUs. However, it was least season that he finally was named first-team All-ACC thanks to an FBS-leading six picks, almost 100 tackles and seven more pass-deflections.
Thornhill converted from cornerback to safety ahead of the 2017 season. He brings a lot of versatility to the table coming from the outside to lining up at either safety spot or being a dime linebacker. At 6'1", 195 pounds, he lined up in the box quite a bit and has no problem meeting bigger bodies in the hole. Thornhill triggers quickly against runs to the perimeter, but typically plays under good balance. He is at his best when flying up from the deep safety spot and cutting down ball-carriers at their feet. Thornhill also sets up blockers with little nods or jab steps to get right around them and meet the ball-carrier. You see him blitz off the slot and wrong-shoulder pulling guards every once in a while as well. Not only does he contribute in the run game, he also blocked a PAT in the Indiana game and took it back for two points. Thornhill had a crazy good combine with a 4.42 in the 40, 44-inch vertical and an 11'9" broad jump.
The Cavalier safety has plenty of experience covering slot receivers in man-coverage, where he lands stabs to slow guys down and understands when his eyes can wander to the quarterback as the route has developed. He doesn't really panic with his back to the ball and if it hangs up there and at times even turns his head to find it in the air. From the nickel spot he understands where his deep help is and how to guide the slot receiver that way. You see some patient footwork and he controls the deep middle of the field with ping-pong eyes between the quarterback and receivers crossing his area. While preventing throws over the top consistently, Thornhill anticipates route-patterns exceptionally well and often times beats receivers to the spot, especially in two-deep schemes, where he controls only one half of the field, also showing how he studies his opponents. Thornhill has the length and hops to contest passes at the catch point. He was one of the most well-rounded safeties in the nation according to Pro Football Focus, finishing top 20 in run defense, tackling, pass-rush and coverage grades among the position, earning an elite overall grade.
•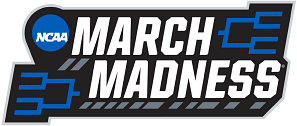 Unfortunately Thornhill leaves his feet way too much as a tackler and whiffs on some attempts or allows several additional yards with guys stumbling forward. There is some tightness in his hips when changing directions and the Virginia coaches moved him over to safety because of that. However, you also see some of that in deep zones and when closing on passes underneath. While I do think his best fit would be at free safety, Thornhill is still developing his instincts to click earlier and attack routes. With passive tackling, hips that limit him in true man-to-man coverage and some delay to him driving on throws, Thornhill's best fit can be questioned.
The work ethic and football IQ are definitely there, but you rarely see Thornhill instinctively fly towards the point where the ball will go and make a play on it. The pure explosiveness and overall athleticism are not in question after that combine performance, but I don't know if the change-of-direction is up to par to survive full-time on the outside. I think if you teach him to play less methodical at times, he can be valuable deep safety, but he is still learning to become a playmaker.
Grade: Late Second / Early Third