#3 2021 NFL Draft Prospect: Azeez Ojulari (Georgia)
6' 3", 240 pounds; RS SO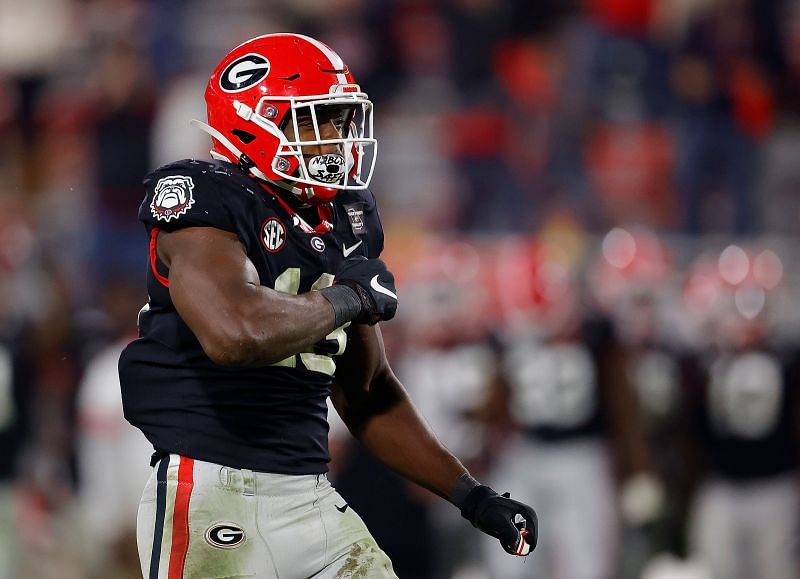 •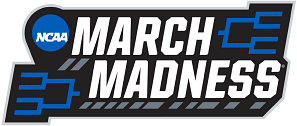 Due to a torn ACL his senior year of high school, Ojulari was 'only' a four-star recruit and had to redshirt his first year in Athens.
However, he was physically ready for the NFL pretty much as soon as he stepped onto Georgia's field, and he became the first freshman to gain captain status on a Kirby Smart Bulldog defense. Ojulari had a team-best 5.5 sacks in 2019 and despite Georgia only playing ten games last season, he improved to 9.5 sacks and 12.5 tackles for loss, earning second-team All-SEC honors along the way.
Ojulari played kind of a hybrid outside backer/defensive end for the Bulldogs, which they call JACK in their system. Somehow this guy gets labelled as this finesse speed rusher. When you look at the way he throws his body around in the run game, I don't understand how that can be the case.
As teams try to kick him out, he closes the space and crashing into guys, to bring big guards to a complete stop. You see that several times in the Alabama game, where he didn't show any hesitation and stood his ground against 350-pound Deonte Brown.
Ojulari shows great discipline to keep his contain on the backside while limiting the distance to the closest blocker. For a 240-pound outside backer, his play strength is wrongly criticized and not only does he display an assignment-proof blend of football, but he also plays with tremendous effort through the whistle. He chases after the ball with great hustle and you constantly see him bang into the ball-carrier 15-20 yards downfield. Last season, he was asked more often to pick up guys out of the backfield and stayed with them pretty well on swing and flat routes, plus he very quickly identifies and reacts screen passes.
As a pass-rusher, Ojulari's burst and bend, combined with being patient and well-timed with his hand swipes, has made him one of the most dangerous guys coming around the corner. To go along with that, he does a great job of clearing the offensive tackle's reach with those follow-up swipes and can corner off that inside foot very well to flatten to the quarterback.
His primary moves are the chop-rip and the stab-and-chop, off which he shows several variations, depending on how tackles try to counter. He also shows plenty of shock in his hands when the opportunity presents itself as blockers set him too soft, to create push and the power to go through the inside part of the tackle's chest.
And Ojulari is a team-first pass-rusher, who knows how to set up different games up front and free up his teammates. He recorded 38 total QB pressures in 2019, with 10 of those coming in a wreckening of Tennessee, where he taught the Vols' freshman left tackle a lesson.
He came up just one shy of that number this past season, despite having 95 less pass-rushing snaps (just under 200 overall), giving him the best win rate of anybody in the SEC. In particular, Ojulari had a monster second half in the Sugar Bowl versus Cincinnati with three sacks, including the game-changing strip, to help the Bulldogs come away with the W.
He is underrated as a run defender when an offensive tackle gets momentum going to widen the B-gap, Ojulari has a tough time trying to still establish that half-man relationship and set the edge. As a pass-rusher, he doesn't have the most versatile array of moves, with which he can win consistently. And when tackles land a solid punch, he tends to open his chest too much when using hand-swipes, rather than dipping that inside shoulder.
I don't think he brings the type of versatility along the front that the two guys in front of him have shown on passing downs. Ojulari doesn't look overly comfortable with those responsibilities in space on flat drops and he never played more than 52 snaps in any game of his career.
There are obviously more physically strong edge defenders available, but Ojulari is far from just a speedy pass-rusher. He would probably from adding a little bit to his frame, but he can absolutely be an every-down player. I believe he would fit very well as a LEO in an even front, which those Seattle-style defenses use, but I think he can also play 3-4 outside backer in base, if you limit his coverage duties. Other than maybe Miami's Jaelan Phillips, I think Ojulari can make the biggest difference as a pass-rusher from day one.