Derek Carr is one of many quarterbacks who has found himself in a polarizing position. Throughout NFL history, there have been a number of quarterbacks who have found themselves greatly under the microscope. Yet, the difference between Carr and many other things is the source of said polarization.
Here are three polarizing quarterbacks, including Derek Carr:
---
•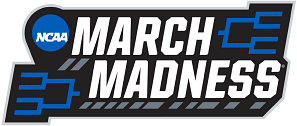 #1. Michael Vick, Atlanta Falcons
Michael Vick was one of the most dynamic quarterbacks of his era, changing the way the position was played. Vick was selected as the first-overall pick by the Atlanta Falcons in the 2001 NFL Draft.
In his first six seasons with the Falcons, he was a three-time Pro Bowler and led Atlanta to the playoffs twice. Things were looking promising for Vick until his life changed in 2007.
In April 2007, police raided his property in Virginia, finding many neglected pit bulls and proof of dog fighting. Two months later, federal investigators also raided his property. Vick was charged by a Richmond, Virginia federal grand jury with conspiracy to engage in competitive dogfighting.
He was also indicted for obtaining and training pit bulls to fight and doing so across state lines. The former Falcons star was sentenced to almost two years in prison.
Vick played seven more seasons in the NFL following his suspension by NFL Commissioner Roger Goodell. His dogfighting arrest still impacts his legacy to this day.
---
#2. Derek Carr, Las Vegas Raiders
In Derek Carr's case, polarization comes from how he's played throughout his NFL career. There are fans out there who see the Las Vegas Raiders signal-caller as one of the best quarterbacks in the NFL. However, the other half sees Carr as extremely overrated.
The former Fresno State star is arguably one of the best quarterbacks in Raiders history. However, he's led the franchise to the playoffs just once, which was back in the 2021 - 2022 season.
While Derek Carr is the franchise's all-time leader in passing yards and touchdowns, it seems that his time with the Raiders is all but done. The three-time Pro Bowl quarterback was benched by head coach Josh McDaniels ahead of the Raiders' Week 17 game.
Carr has since penned a goodbye tweet to the Raiders faithful.
His ninth season in the NFL was one to forget for Derek Carr. He threw for 3,522 yards, 24 touchdowns, and 14 interceptions this campaign.
It marked the third-fewest yards thrown in a season in his career. His 60.8 completion percentage this season was the second-lowest of his career. Derek Carr will now get a fresh start with another franchise this upcoming offseason.
---
#3. Ben Roethlisberger, Pittsburgh Steelers
Ben Roethlisberger is not just one of the best quarterbacks in the history of the Pittsburgh Steelers. He's also one of the best in NFL history. He retired after the 2021 - 2022 season as the Steelers' all-time leader in both passing yards (64,088) and touchdowns (418).
While some fans love the future Hall of Fame quarterback, others recall the allegations against him in 2010.
The former Miami (Ohio) star was accused of sexual assault back in March 2010. An unnamed college student claimed Roethlisberger sexually assaulted her in Georgia in a bathroom stall at a nightclub. She wrote in a police report that she told Roethlisberger to stop, trying to leave through the first door she saw, which was a bathroom.
The student also stated that he followed her, closed the door behind him, sexually assaulted her, and left. Ultimately, the district attorney announced no criminal charges against Roethlisberger in April 2010. However, this wasn't the first time the-then Steelers star was accused of sexual assault.
Former Harrah's hotel employee Andrea McNulty filed a civil suit against Roethlisberger and eight employees in July 2009. The suit held that he had sexually assaulted McNulty in his hotel room in July 2008. Roethlisberger was staying at the hotel when he asked McNulty to come to his room to repair his television, per her complaint.
McNulty asserts that once she entered his room, he snatched her, held her against her will, shoved her onto the bed and sexually assaulted her. In her complaint, McNulty "communicated her objections and lack of consent" and "begged 'Please don't.'" Both the quarterback and Harrah's denied the allegations and, in January 2012, the suit was settled out of court.
As far as punishment from Goodell and the NFL, he was given a six-game suspension for breaching the league's personal conduct policy. Some fans are still divided to this day with respect to his suspension.