With the Washington Commanders owner Dan Snyder putting the team up for sale after 23 years of ownership, it's now up to the next owner to fix many of the team's problems.
There have been multiple reports of sexual harassment amongst other things during Snyder's tenure. The Washington-based team has become known for having a very poor work environment, as well as harbouring toxic masculinity.
The new owners will have their work cut out to right Snyder's wrongs, and here are three things the new owner needs to do to get the franchise back on track.
•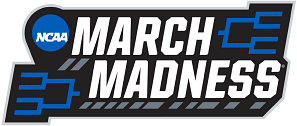 ---
#1 - Don't alienate Commanders' fans
Dan Snyder has been known to alienate the fan base during his time as owner of the Commanders. Back in 2009, he sued a 72-year-old woman who couldn't afford her season ticket to the tune of $66k. This is from a man who is worth nearly $5bn, and while she never had to pay the money, it was a complete PR disaster.
The new owner could start by trying to repair the burnt bridges Snyder left with the Washington Commanders' fans.
---
#2 - Fix the culture
In a report by the Washington Post in 2020, over 40 women came forward saying they had experienced sexual harassment at the Washington facility. Snyder and other executives were also named in the report.
One thing the new owners must do is fix the culture within the organization, as many findings have claimed there is a toxic environment at the Commanders' head office. Snyder has been accused of being often the instigator of the behavior. A complete overhaul of staff might not be the worst idea for the new owner.
---
#3 - Make up with Roger Goodell
Towards the end of his tenure with the Commanders, Dan Snyder and NFL commissioner Roger Goodell had a falling out. This was after Snyder was suspended and relinquished day-to-day control of the team following the Washington Post accusations.
However, at the same time, the team traded for Carson Wentz, with many speculating as to whether Snyder was still running the organization. If Snyder was still involved with the team, not only did he defy the NFL's ruling, but also did so without Goodell knowing.
According to ESPN, the reason Snyder held onto ownership for so long was because he believes he has enough 'dirt' on Goodell and other owners to 'blow up' the NFL.
One of the new owners' first tasks surely has to be to make up with Goodell, easily the most powerful man in football.
Edited by Akshay Saraswat