For the most part, Super Bowls are must-watch TV. Usually, two of the best teams in the league come together for what is a showpiece event. While not normally high scoring, there are small battles within the game that make it fascinating to watch.
However, the script writers don't always get it right. Sometimes, the biggest game of the entire season is an absolute snoozefest. For various reasons, the Super Bowl, which is watched by millions, is hard to watch, with some even turning it off.
Who are the current Super Bowl favorites?
•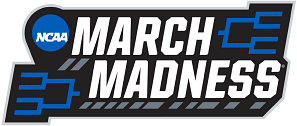 So, while some are high-scoring and entertaining, others aren't. Let's look at five of the most boring Super Bowl wins in history.
---
#5, Super Bowl XXVII: Cowboys 52, Bills 17
Perhaps one of the best days to be a Cowboys fan. Troy Aikman and company hung a 50-burger on the Bills.
The game ranks as the fourth-highest scoring game in Super Bowl history as Aikman threw for four touchdowns and Michael Irvin (two touchdowns and 114 receiving yards) took Buffalo a part.
---
#4: Super Bowl LV: Buccaneers 31, Chiefs 9
Tom Brady's crowning moment in Tampa Bay, leading the Buccaneers to a Super Bowl win in his first season.
This game will be remembered for the Bucs defense absolutely dominating Patrick Mahomes. For the most part, no one wants to see a defense dominate in the Super Bowl, but that is what the Bucs did as Mahomes failed to score a touchdown.
---
#3: Super Bowl XXIX: San Francisco 49, San Diego 26
This game will be remembered for being an all-time snoozefest, unless you're a 49ers fan.
Steve Young threw a party on Denver's defense, passing for six touchdowns as the game wasn't even close to being competitive. After the 49ers got up by two scores early on, it was over and made for a poor spectacle.
---
#2: Super Bowl LIII: Patriots 13, Rams 3
The defenses of both teams played their roles to perfection. Unfortunately, the other side of that is not much action.
Aside from Tom Brady's long bomb to Rob Gronkowski, the game didn't even come close to hitting the heights of other Super Bowls. Not that New England would care, as they have the Lombardi Trophy.
---
#1, Super Bowl XLVIII: Seahawks 43, Broncos 8
Peyton Manning doesn't often get shown up, but the Legion of Boom tore this game apart. In Russell Wilson's only Super Bowl win, he can have the defense that boasted some of the best defensive players to ever play the game to thank for the blowout.
Denver's high-scoring offense was no match for Seattle's shut-down ability in the 43-8 blowout loss.
Edited by Joseph Schiefelbein