It looks like the careers of both Antonio Brown and Cam Newton are over in the NFL, but that doesn't mean that the two of them will never play football together. And not only could it happen soon, but they could also play in the same team.
At least that's what Antonio Brown wants. The former NFL wide receiver, who dominated the last decade with the Pittsburgh Steelers and won a Super Bowl with the Tampa Bay Buccaneers, publicly called Newton on Twitter to go play with him for the Albany Empire, the franchise from the National Arena League that's owned by Brown.
•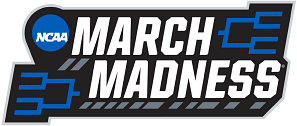 Newton and Brown were never able to play together during their time in the NFL. Brown played with the Pittsburgh Steelers from 2010 to 2018. He had quick cameos with the Las Vegas Raiders and the New England Patriots in 2019 before two more years with the Tampa Bay Buccaneers.
Newton, by his part, was a member of the Carolina Panthers from 2011 to 2019 before joining the New England Patriots for the 2020 season, which was totally disrupted by the COVID-19 pandemic. He had a final cameo with the Panthers in the late parts of the 2021 season.
Neither of them played in the NFL in 2022 and are not signed with any team for the upcoming season.
Antonio Brown invites Cam Newton to play with him in his Albany franchise
This would be a cool sight to see and would represent a major boost for the National Arena League. There would be little doubt that, even after a year away from the NFL for both guys, they would dominate if they step foot on the field. Plus, everyone would be able to see them playing together for the first time.
The National Arena League currently has seven teams and has played five seasons. The 2020 season was disrupted due to the COVID-19 pandemic.