Cam Newton did not appear in a game in 2022. Heading in to 2023, he remains unsigned. And he has an idea why.
Over the course of his career, the longtime Carolina Panthers quarterback has been known for his love of fashion and the set of dreadlocks he sports. Speaking to Josina Anderson on Undefined, he said his hairstyle and sartorial tastes might have led teams to pass on him.
However, he is not going to change his appearance for them. Newton said that his old clean-cut look represented a different person:
•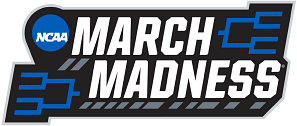 "It's been hindered. And I'm not changin'."
"People have hinted towards to say like, 'Cam, we want you to go back to the 2015 clean-cut Cam. But that was a different me. Right now, where I'm at, it's about embracing who I am."
In a separate interview for Bleacher Report, he claimed that, before he rejoined the Panthers in 2021, teams had been indirectly pleading that he cut his hair:
"There was hints toward it. And I gained a lot of great counsel from a lot of people. And the thing that is always mentioned is, 'Yo, Cam, you scarin' people the way you look.'"
He also compared himself to other quarterbacks who also had a similar hairstyle but still had jobs:
"Cam, you scarin' people the way you look.' And I would say, yo, like I'm not gonna name names, but there's other quarterbacks that's in the league that don't look like me, but they got long hair. They don't scare them, do they?"
---
Where could Cam Newton land in 2023?
With the NFL draft over, Newton faces limited options for 2023.
Last season, five teams, including the Panthers, were identified as potential options for the veteran quarterback. However, during this offseason, the Raiders signed Jimmy Garoppolo, while the Panthers drafted Bryce Young first overall, ruling them out as options for the one-time MVP.
Of the remaining teams still available, the Washington Commanders represent the best option for Newton. The Commanders have the weakest quarterback situation in the NFC East so far, with none of its three quarterbacks looking like a viable long-term option. He could provide short-term depth while the team awaits another potential franchise savior for 2024.