The San Francisco 49ers are now at a crossroads with their quarterbacks. Trey Lance and Brock Burdy are both young and talented. They have the potential to become great NFL QBs. Unfortunately, they both suffered major injuries. There's no way of knowing how effective they will be next season.
Quarterbacks have been a hot topic in the league, especially with Jalen Hurts and Patrick Mahomes becoming the first African-American pair to duel in the Super Bowl. As for the 49ers, they had a black quarterback playing for them in the Super Bowl 10 seasons ago. And boy, was he good.
Colin Kaepernick has been the league's most controversial player this century. He made headlines by kneeling during the national anthem before a game in 2016. He did this to protest police brutality and the oppression of black people in America. A lot of football fans were divided about his actions.
•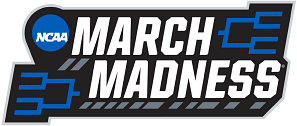 No one can deny his accomplishments on the field, especially during his first two seasons as a starter for the 49ers. On a recent episode of "The Right Time" podcast, host Bomani Jones and NFL analyst Michael Smith reminisced about Kaepernick's time in the league:
"That dude, in 2012 and 2013 in particular, he was bad. Ask the Packers and the Saints about it. His first start was that Monday Night game against the Bears. And he kills it. And it was like 'okay, they're gonna go back to Alex Smith', he's having a pretty good year. No!"
Colin Kaepernick was a menace when playing for the 49ers
Kaepernick's decision to protest during the national anthem cost him his career. Teams refused to sign him because of his controversial views. His parents were really supportive of him. In 2017, they made a public statement supporting his protests against police brutality:
"Colin is carrying a heavy load and following a difficult path that he truly believes in. He is putting his entire future and possibly his life on the line for those beliefs.
"As his parents, it pains us to read articles and tweets saying that his family does not support him; this could not be further from the truth. We want people to know that we are very proud of our son and admire his strength and courage in kneeling for the rights of others."
Kaepernick amassed 1011 pass completions, 12,271 passing yards, 72 touchdowns and 30 interceptions in six seasons. He has not played a single down in the NFL since 2016.