Brian Branch of Alabama attended Georgia's Sandy Creek High School, which also turned out NFL defensive backs like Mike Hilton and Isaiah Johnson, and graduated as the school's all-time interception leader.
Branch is a special player who began playing as a freshman and hasn't stopped since. For Nick Saban's defensive unit, he has virtually played the starring role. Almost every significant sports publication, including CBS Sports, PFF and ESPN, selected Branch to their first-team All-American squad.
•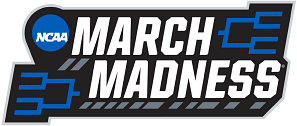 Branch proved himself to be a playmaker in the 2021 College Football Playoffs by being a consistent contributor in his freshman season. After a significant performance in his first season, he was no longer regarded as a bit-part player.
He recorded 55 tackles, nine pass breakups, one QB hurry, one sack and one recovered fumble in his sophomore season with the Crimson Tide. Branch is incredibly productive; he missed no tackles in 2021. As a true freshman, he only missed one.
Brian Branch's status as the finest safety talent in this draft class is undeniable, even though there aren't many definite things going into next month's NFL draft. He is anticipated to be the first safety selected. Many analysts have predicted that he will be selected among the top 20.
Brian Branch's strengths and weaknesses
Through his versatility, Brian Branch has shown his worth as a player during his time in college. He is now capable of playing numerous positions throughout the defense, including linebacker, strong safety and deep safety.
Branch is an instinctive player who always seems to be near the ball because of his short-area mobility, athleticism and energy. However, Branch appears much more at ease and has produced the most at the line of scrimmage.
The main issue with Brian Branch's performance is the little snaps he gets at free safety. This means that he needs to use some creativity to imagine himself in a conventional safety role. He wasn't requested to line up in high zones often, and he might be too small to buck up on opposition tight ends.
Branch is an all-around defensive back talent who can perform well in any configuration. Yet, the club that selects him will also get a player who plays with vigor and a love for the game that might help him develop into a strong team captain.
Edited by Joseph Schiefelbein